BLOOMINGTON, Ind. – The Paul H. O'Neill School of Public and Environmental Affairs at Indiana University Bloomington is tied at the No. 1 spot for its master's program in public affairs in the just-released U.S. News and World Report Best Graduate School rankings.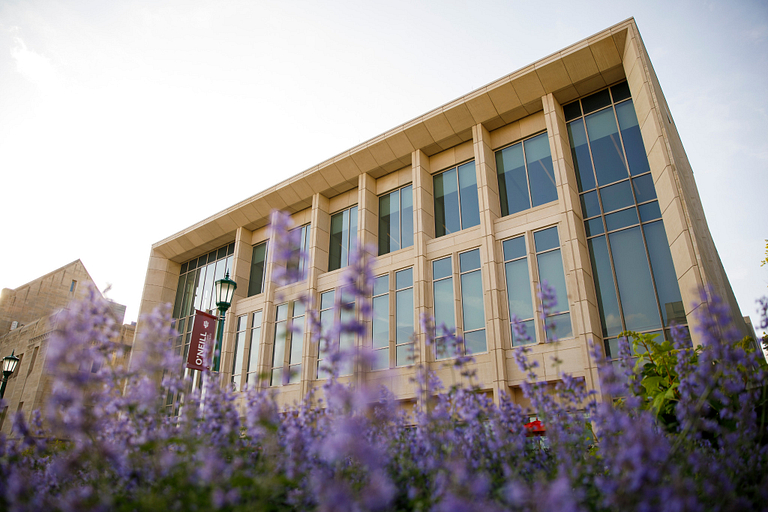 Three specialty areas at the O'Neill School are ranked No. 1, and two areas are ranked No. 2. Overall, the programs in Bloomington and Indianapolis have nine specialties in the top 10.
This is the sixth straight year the O'Neill School has been either first or second in the U.S. News rankings.
"We are proud to see the top recognition for the Paul H. O'Neill School of Public and Environmental Affairs and our many other programs earning high rankings across Indiana University," IU President Pamela Whitten said. "These rankings reflect the dedication of our faculty to offer our graduate students the highest-quality education across a wide range of areas and disciplines."
"This year we celebrate the 50th anniversary of the school, and what better way to mark our ongoing innovation and commitment to leading for the greater good than again being named No. 1 for public affairs in this year's edition of the Best Graduate Schools," O'Neill School Dean Siân Mooney said. "We are honored to receive the recognition of our peers for our outstanding faculty, staff, students and alumni who are making a difference in many areas of public affairs impacting our nation and the world."
O'Neill's programs in environmental policy and management, nonprofit management, and public finance and budgeting all ranked No. 1. The public policy analysis and public management and leadership specialties ranked second. The nonprofit management program based at IUPUI ranked third.
Other top 10 rankings are health policy and management (No. 6), social policy (No. 8), and local government management (tied for No. 9). Additionally, the O'Neill School at IUPUI tied at No. 18 for urban policy, while IU Bloomington tied at 22 in that specialty.
Overall, more than 70 Indiana University programs placed in the top 50 of this year's U.S. News Best Graduate School rankings. The rankings are based on statistical and reputational data about graduate programs at U.S. colleges and universities. The complete rankings are available on U.S. News and World Report's website.
Nine graduate programs at the IU School of Education in Bloomington earned top 25 rankings, with four in the top 10. Higher education administration and student counseling each ranked ninth. Secondary education and elementary education each tied for 10th. The school's overall ranking jumped nine spots this year to a tie for No. 32.
"The past two years have been some of the most challenging for teachers, students and researchers alike," School of Education Dean Anastasia Morrone said. "Yet we recognize that from challenges can come amazing and necessary work to make education better. These rankings recognize our commitment to changing lives through education in the classroom and beyond."
The Kelley School of Business has 11 programs ranked in the top 25, including three top 10 rankings. The full-time Master of Business Administration program at the Kelley School of Business tied for 22nd. The part-time Evening MBA program at IUPUI is tied for 11th, and Kelley Executive Degree Programs is tied for 20th. Among the highly ranked specialties are entrepreneurship at No. 7, accounting at No. 8, information systems tied for No. 9, production/operations tied for No. 11, marketing at No. 12, management tied at No. 16, supply chain tied for No. 20, and business analytics tied for No. 21.
Some of the other ranked programs include: