Racial justice issues that sparked national conversations led Indiana University librarians and students to create an open-access digital resource that furthers education and dialogue with eye-opening information about the history of violent actions and discriminatory policies that have targeted Black wealth.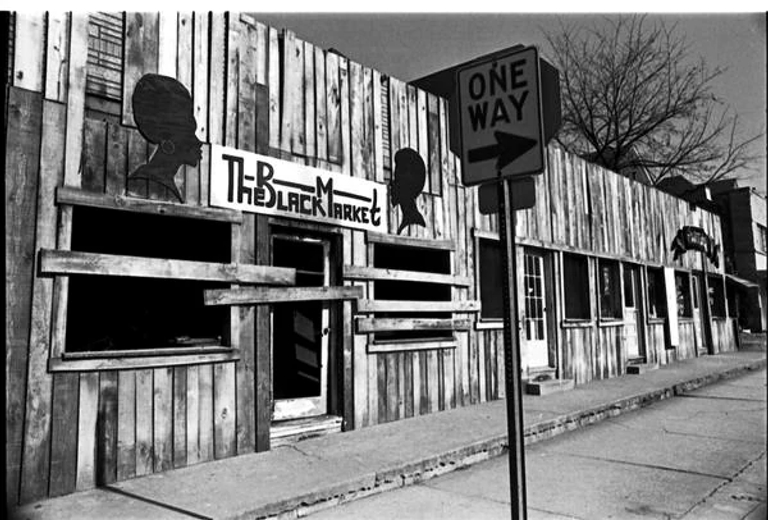 "Land, Wealth, Liberation: The Making and Unmaking of Black Wealth in the United States" is an interactive timeline with photos, videos, historical information and resources for educators covering 1820 to 2020. The project explores the ways African Americans in the U.S. have produced wealth, and the factors that have affected their ability to build and maintain wealth and access economic opportunities.
To launch the digital timeline, IU Libraries, IU's Institute for Advanced Study and the Center for Research on Race and Ethnicity in Society at Indiana University will host a roundtable conversation at 6 p.m. March 24 at the Lilly Library.
The event will feature two speakers. Valerie Grim, professor of African American and African Diaspora studies in the College of Arts and Sciences at IU Bloomington, will present on "Struggles in Building Black Wealth." Anna Gifty Opoku-Agyeman, a scholar, activist and author who will give the 2022 Branigin Lecture for the Institute for Advanced Study, will speak about "Race and Gender in the Economy." Registration is required to attend, and a virtual option is available.
A pop-up exhibit will open at 5 p.m. March 24 and run for the duration of the event. Registration is not required for the pop-up exhibit.
Willa Tavernier, IU Libraries' research impact and open scholarship librarian, said the national dialogue in 2020 around racial justice after several high-profile killings, and disparities such as the wealth gap and social class, sparked the idea for the project, which she and other IU librarians have led for more than a year.
"A lot of people didn't understand the origin of the wealth gap," she said. "I would say even at the beginning of the project, even my understanding of it did not stack up to what I found. Historically, there has been so much destruction and targeting of Black communities and wealth that's more widespread than I realized."
Tavernier said she wanted to create a widely relatable exhibit that sparks discussion and brings history to light in a freely accessible way. Because she wanted scholarly sources to be the basis of the information, she sought assistance from several librarians in early 2021: DeLoice Holliday, multicultural outreach librarian and head of the Neal-Marshall Black Culture Center Library; Ursula Romero, Lilly Library public services librarian; and Christina Jones, head of the Education Library.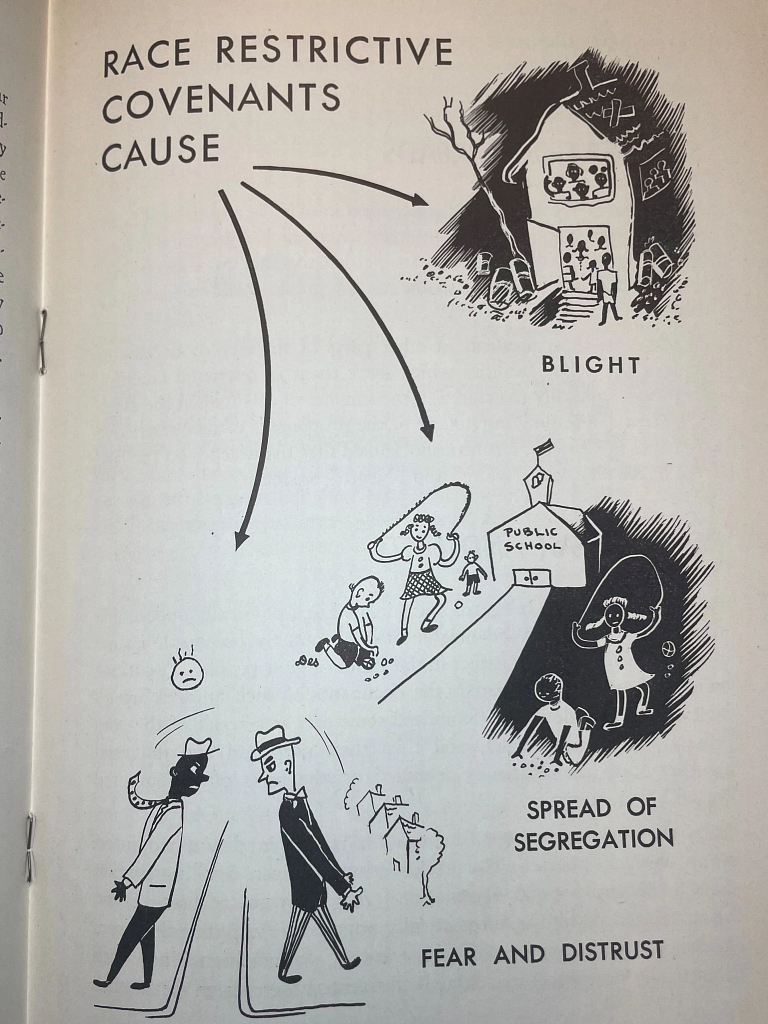 Holliday provided information about Black Wall Street communities and material on Black wealth. Romero assisted with unique primary sources from the Lilly Library. Jones and student employees at the Education Library created lesson plans that could be used by educators outside IU.
"It is very important to educate others of the various places around the country that were destroyed by bands of violent people who used intimidation, trickery, fraud and, in many cases, eminent domain to upend Black communities around the country," Holliday said.
The 200-year timeline is broken into five time periods, starting with the pre-Civil War era, and each illustrates the forces and policies at work in those periods. Included are events such as the 1921 Tulsa Race Massacre in Oklahoma, when about 300 people were killed and 35 city blocks burned, and actions and policies that hampered Black Americans' ability to own land or homes.
Undergraduate and graduate students were hired to help the librarians research and write for the digital exhibit. Working on the project was an eye-opening experience.
Savannah Price, a history and gender studies major from Kentucky, worked on the technology platform's accessibility. She went through the Associated Press report "Torn from the Land" and organized material about how land was taken away from African Americans. She said some of the things she learned have been "a lot to reckon with."
"One part of it that really stood out to me was seeing names of towns that my friends are from, where Black people were systemically run out of those towns in Kentucky," Price said. "There was one town that was flooded to form Kentucky Lake, so the town's entire history is under water. I didn't know there were white people in that town who made sure there were no Black people in the whole county. They would give them a warning to leave and then burn down their houses if they didn't."
Rihona Bing-English, a master's student in the School of Social Work, examined the history of reparations and the first and second Morrill Acts that created land-grant universities. Learning this history, which she helped add to the timeline, has been difficult and at times hurtful, Bing-English said.
"Growing up in Bloomington, Indiana, a predominantly white community, I had zero information on these policies and history," she said. "I'm finding out about this now and processing it as an adult."
MarQuis Bullock, who is pursuing a master's in library science with a specialization in archives and records management, worked with Tavernier on much of the initial research to determine what to include in the exhibit. He said growing up in Little Rock, Arkansas, there was a conscious effort at his school to make sure Black children knew Black history, but reading some of the documents during his project research still made for some tough moments.
"You think about what the past could have been and the future could have been if there had not been civilian and political obstruction preventing African Americans from gaining economic, financial and social independence," Bullock said. "You couldn't help but to think where we could have been as a society in general had we been allowed to contribute equally to the construction of not just wealth, but the country's wealth, and the country's health as well."
Tavernier said she hopes the launch of the "Land, Wealth, Liberation" project is just a first step, and that IU faculty will see it as an opportunity to present research and information on related topics.
"Our hope is this won't be a static exhibit, but that faculty at IU with an interest in an area can build on the content," she said.
"The impact will probably be realized in the ways faculty, students and researchers use the resource," Holliday added.