BLOOMINGTON, Ind. – William B. Taylor Jr., former ambassador to Ukraine, will participate in a conversation about Russia's attack on Ukraine at the seventh annual America's Role in the World Conference at Indiana University Bloomington. The conference is hosted by the IU Hamilton Lugar School of Global and International Studies.
Taylor served as ambassador to Ukraine from 2006 to 2009 under presidents George W. Bush and Barack Obama. He was acting ambassador to Ukraine from 2019 to 2020 under the Trump administration and testified before Congress in 2019 regarding the Trump-Ukraine quid pro quo scandal.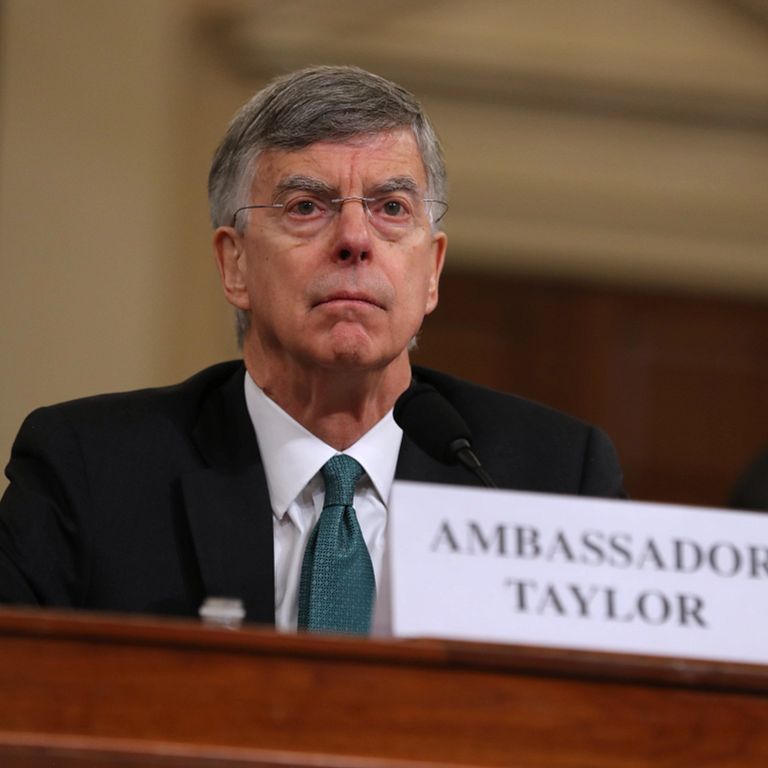 Lee A. Feinstein, former ambassador to Poland and founding dean of the Hamilton Lugar School at IU Bloomington, will moderate the discussion with Taylor, who will be introduced by IU President Pamela Whitten. The conference takes place April 6 and 7 in the Global and International Studies Building's Shreve Auditorium. Registration to attend is free.
Along with the war in Ukraine, conference topics will include the state of media freedom, international development, and the importance of language learning. State leaders will also discuss the local impacts of these global issues.
Additional events include:
A conversation with Ambassador Bonnie Denise Jenkins, under secretary for arms control and international security, moderated by Elise Labott, contributing editor of "Politico" and CNN global affairs correspondent.
Elizabeth Cullen Dunn, geography professor in the IU Bloomington College of Arts and Sciences and refugee expert, will participate in a session on the global refugee crisis.
The conference is an annual nonpartisan event that brings diplomats, journalists, politicians and scholars to IU for academic discourse on timely topics in global affairs. Registrants may visit the event page for the full list of sessions as well as livestream coverage.