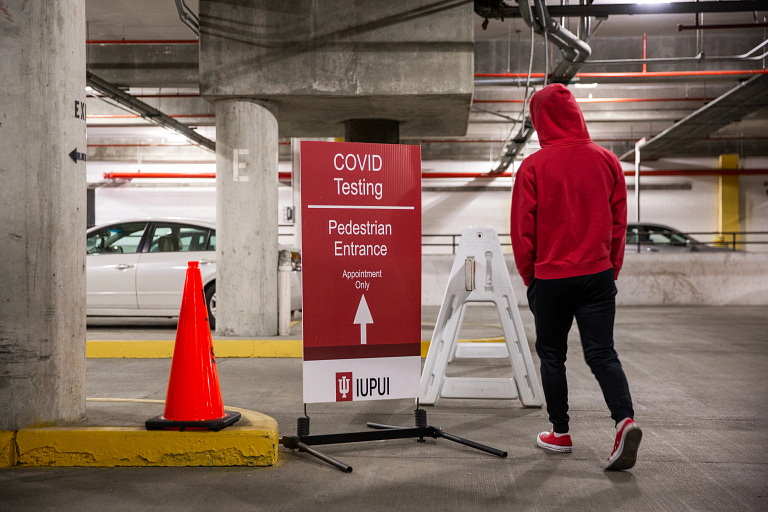 March 2022 marks two years since COVID-19 changed everything here in Indiana. The pandemic has had a greater impact on our lives than we could have imagined, and IUPUI wants to hear your story.
March 7 to 11, IUPUI will have activities online and around campus to hear how you've made it through, remember people we lost, and look ahead to a changed future. You can participate by:
Responding to emails sent to students and faculty with themed questions. Reply to the emails to submit your response.
Replying to IUPUI's Instagram stories. Different questions will be posted each day.
Record an oral history at one of the mobile recording booths around campus.
Write on the boards at Democracy Plaza in the Campus Center and under the SPEA building. Questions will be posted there to prompt responses.
All responses will be collected for IUPUI's historical archives.
One positive to have come out of the pandemic is the focus on the importance of mental health. The university offers many mental health resources, including counseling services, wellness workshops, food pantries and more for students, faculty and staff.