INDIANAPOLIS – A partnership between IUPUI and the CREA Foundation is tackling the economic challenges facing underserved youth through a new first-of-its-kind scholarship program. IUPUI first-year students residing in Indiana affordable-housing communities who demonstrate financial need are encouraged to apply for the CREA Scholars Program at IUPUI by April 15.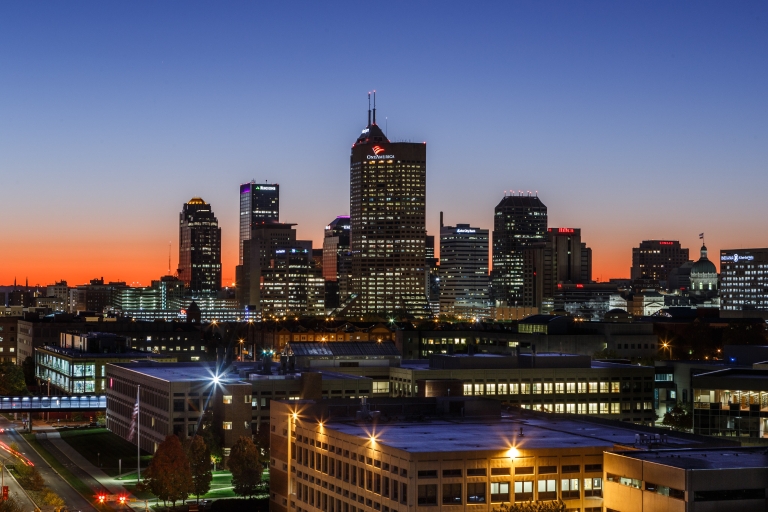 Local, statewide and national affordable-housing options, as well as access to education among these underserved populations, continue to be a growing concern. Among low-income populations, lack of financial aid can affect students' ability to succeed in or even attend college. These students often have to work more hours to meet basic needs, leaving little time for academics and minimal funds to cover key resources such as textbooks. According to the National Low Income Housing Coalition, 26% of renters in Indiana fall into the affordable-housing category.
Seeking to help this population attend and succeed in college, the CREA Scholars Program will pilot at IUPUI, with plans to expand to colleges nationwide. CREA Foundation is pledging $260,000 to IUPUI student scholarships by 2025.
"We are thrilled to offer these scholarships and educational support opportunities to students wishing to successfully complete their post-secondary degree," said Arvetta Jideonwo, executive director of CREA Foundation. "Through our program, students will be provided educational support and wraparound services, which are critical to ensuring that they persist to and through their college experience.
"As the first of its kind and the first program offered through CREA Foundation, we are honored to be continuing our work here in Indianapolis, home to our headquarters office, and have had the ability to make an impact through affordable housing for over 20 years. We consider our work through CREA Foundation to be the next step in breaking the cycle of poverty and are encouraged by the support and partnership we've received through institutions like IUPUI."
IUPUI's commitment to diversity, equity and inclusion and its focus on student success have paved the way for partnerships over the years that aid low-income students. In the Division of Undergraduate Education at IUPUI, University College is home to student support services, such as Nina Scholars, 21st Century Scholars, TRIO programs and more. IUPUI leaders said they are proud of the CREA partnership and scholarship program to further support students.
"In the division, we are always looking for ways to support student success," said Kristy Sheeler, interim associate vice chancellor for undergraduate education at IUPUI. "This new CREA Scholars Program at IUPUI will be a lifeline for students living in affordable housing in Indiana who may be trying to figure out if they can afford college and make ends meet.
"I am excited to welcome this new student support scholarship into the division and offer this wonderful opportunity to incoming students. We are very grateful to the CREA Foundation for partnering with IUPUI on this pilot program and look forward to its impact on the success of students from these backgrounds."
Applications will close April 15. IUPUI and CREA plan to welcome 10 recipients into the program for the fall 2022 semester.