BLOOMINGTON, Ind. – The Indiana University Board of Trustees has approved the appointment of Patricia Riveire Stumpf as chief executive officer of the IU Alumni Association. Reporting to the president and CEO of the Indiana University Foundation, Riveire Stumpf will serve as IU's chief alumni officer and be a significant member of the senior executive leadership team for institutional advancement across all campuses of Indiana University.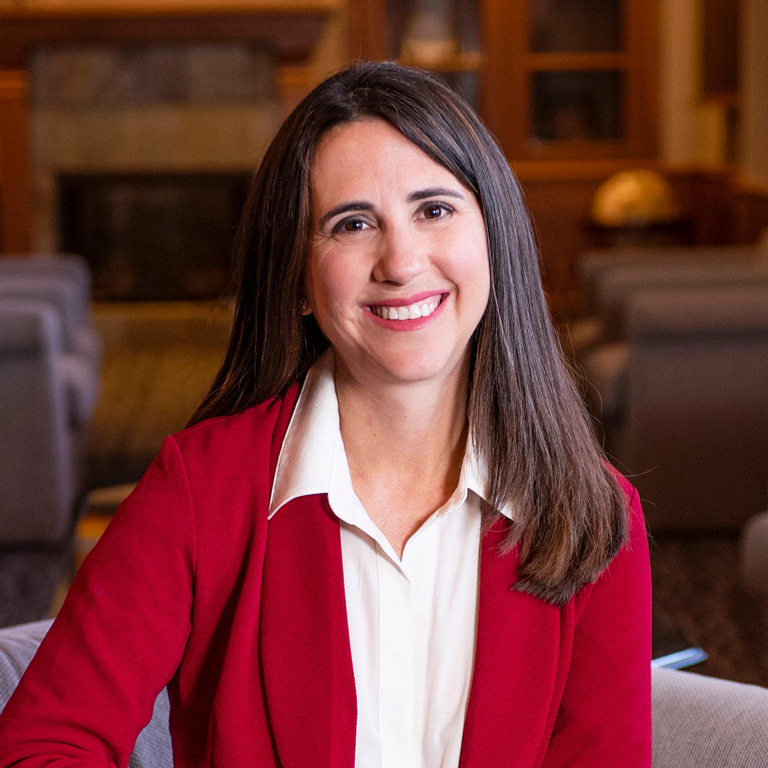 "Congratulations to Tricia on being selected as the chief alumni officer and for making history as the first woman to serve in the role," IU President Pamela Whitten said. "She is a strong addition to our institutional advancement leadership team, bringing experience and leadership that will enhance the IU Alumni Association's outreach and engagement."
After serving as the association's chief of staff, Riveire Stumpf was named senior executive director in 2014 to oversee IUAA's alumni communities, development and stewardship, lifelong learning, student engagement and scholarship, and travel initiatives. She represents IU with the Council of Alumni Association Executives and is active with the Council for the Advancement and Support of Education, where she participated in their Leadership Academy for Rising Advancement Stars. A founding partner of the Women's Philanthropy Leadership Council, Riveire Stumpf also led development of IUAA's current five-year strategic plan and has provided principal organizational leadership since 2021.
"We are pleased Tricia has accepted the role as IU's chief alumni officer," said J T. Forbes, president and CEO of the Indiana University Foundation. "Her appointment comes with the unanimous endorsement of the IUAA Board of Managers. We believe she is the leader IU needs to cultivate belonging, deepen alumni loyalty and strengthen alumni engagement."
Riveire Stumpf began her career in alumni engagement at DePauw University. During her nearly 20 years at IU, she has served in several roles working with IU's national network of alumni communities and volunteers. She has led numerous IUAA signature events, including the Distinguished Alumni Service Awards and the Cream and Crimson Alumni Leaders Weekend, a program that earned a gold award from CASE for best volunteer engagement program.
"Helping alumni far and wide stay connected to our alma mater in ways that resonate and add value to their lives is at the heart of everything we do at the association," Riveire Stumpf said. "I am humbled to take the helm of an organization with 168 years of storied history as we embark on a new era of alumni engagement, service and philanthropy."
A Bloomington native, Riveire Stumpf is active in the community. She serves as director of Leadership Bloomington-Monroe County and sits on the board of directors for the award-winning WonderLab Museum of Science, Health and Technology. She is active with Tri Kappa, Indiana's philanthropic and service sorority supporting charity, culture and education.
Riveire Stumpf earned a master's degree in higher education administration from Indiana University and a bachelor's degree from DePauw University. She and her husband, Jeff, have four children.