BLOOMINGTON, Ind. – A nationally recognized leader in student affairs is joining Indiana University in an inaugural leadership role dedicated to student success and well-being. IU President Pamela Whitten has appointed Julie Payne-Kirchmeier to the role of vice president for student success starting Aug. 1, pending approval of the Board of Trustees.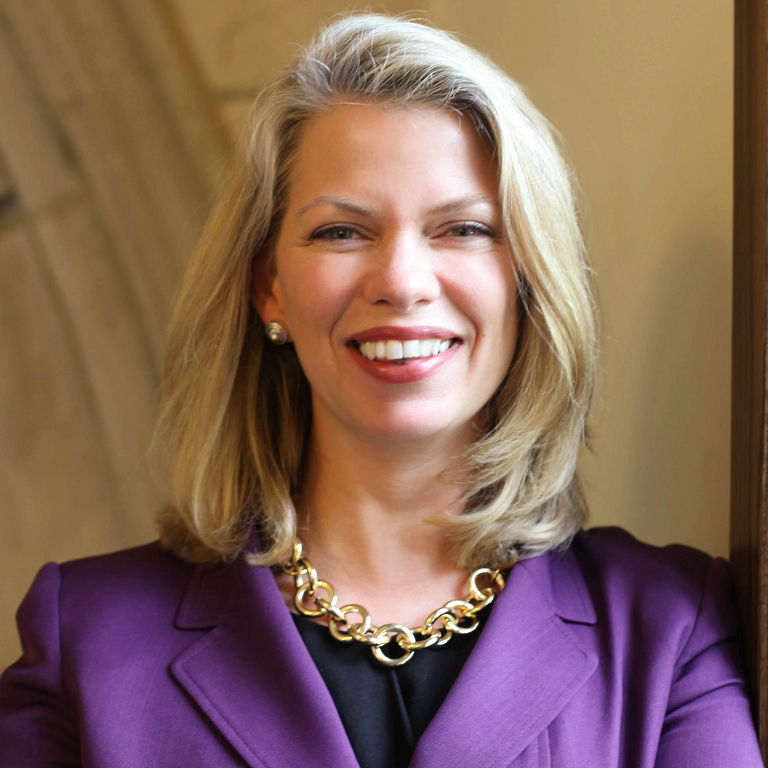 Advocating for student interests and the student perspective in all university decision-making, Payne-Kirchmeier will serve on the university's senior leadership team and work with leaders across all university campuses in developing and guiding the implementation of strategic initiatives to enhance the student experience university-wide.
"Students are the center of the universe at IU, and that is why we designed a senior leadership role focused on the issues of importance to them," Whitten said. "Julie will be joining a team of dedicated staff and faculty focused on our students. Her deep experience and proven leadership will accelerate our support of student success."
Currently vice president for student affairs at Northwestern University, Payne-Kirchmeier oversees divisions that include housing, dining, counseling, health services, campus life, fraternity and sorority life, campus inclusion, and technology.
Before joining Northwestern University in 2012, Payne-Kirchmeier was the assistant provost for the University College at Southern Illinois University Carbondale. She has also held student-focused positions at the University of Southern Indiana. She earned bachelor's and master's degrees from Texas A&M University-College Station, and her Ph.D. in educational leadership, administrations and foundations at Indiana State University.
"Indiana University's commitment to students is long standing, and President Whitten's vision for supporting student success is inspiring," Payne-Kirchmeier said. "I am both honored and humbled to step into this inaugural role and partner with students, faculty, staff and leadership across all campuses to ensure IU students can thrive and succeed."
Payne-Kirchmeier was selected for the position as part of a national search that included broad input from all IU campuses, including students. As part of her role on the search committee, Alexis Dilg, a master's student in the School of Education at IU Bloomington, led listening sessions with students, sharing their perspectives on the vice president role with the search committee.
"IU is truly putting students first in a highly visible and tangible way as part of this position," Dilg said. "This new campus leader will ensure the student perspective is brought to every part of university decision-making."
Payne-Kirchmeier is immediate past chair for NASPA–Student Affairs Administrators in Higher Education and is an instructor in Northwestern University's Master of Science in Higher Education Administration and Policy program. A published author, her research interests include women's leadership in higher education, technology in higher education, and graduate preparation for student affairs and higher education.