EDITOR'S NOTE: This news release was updated on Aug. 25, 2022.
BLOOMINGTON, Ind. – Indiana University Cinema will welcome Maya Cade, the creator and curator of the Black Film Archive, as a guest programmer in the fall.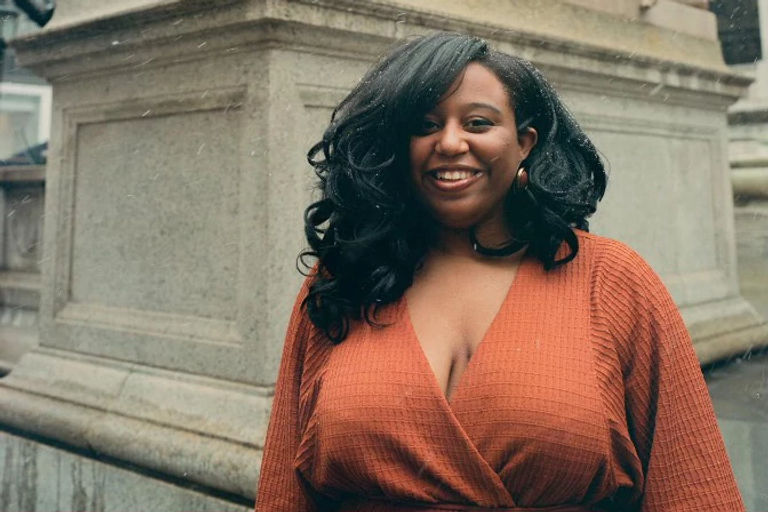 The Black Film Archive is a living register of Black films from 1915 to 1979 that are available to stream online.
Cade worked as an audience development strategist for the Criterion Collection and has been awarded special distinctions by the New York Film Critics Circle and the National Society of Film Critics for the archive. She has presented on Black film worldwide and was the fall 2021 research fellow at IU's Black Film Center & Archive.
Her work has been featured in The New York Times, the Los Angeles Times, Slate, NPR's "All Things Considered," The Paris Review, The Root, Vulture and The Film Stage, among other publications.
Cade has curated five programs for IU Cinema, each comprised of a special introduction, short film and feature presentation. The programs serve as an introduction for the next phase of her archival project which focuses on films made in 1979 and later. The series, Home Is Where the Heart Is: Black Cinema's Exploration of Home, will include such movies as two shorts by the influential L.A. Rebellion filmmaker Alile Sharon Larkin; "Claudine," starring Diahann Carroll and James Earl Jones; the new 4K restoration of "Alma's Rainbow;" and Oscar nominee Dee Rees's "Pariah."
"Over the past two years, our homes have become the office, the gathering spot, and, most importantly, a place of refuge from the world as we face the unrelenting unknown of our current condition," Cade said. "This moment is in lockstep with what Black cinema has expressed about home across time. Through visions of family, ancestry, queerness, body, and transition, my program 'Home Is Where the Heart Is: Black Cinema's Exploration of Home' is a survey of home as a place to experience the range of what life offers and a place to be sheltered from it. I am honored to be sharing this program with the rich film community at the Indiana University Cinema."
Cade's programming will be augmented by a display of archival holdings from IU's Black Film Center & Archive in the Cinema's lower lobby and a Jorgensen Guest Filmmaker conversation on Sep. 30, which will be moderated by past Jorgensen guest and acclaimed filmmaker Isabel Sandoval.
While on campus, Cade will conduct research in IU's significant film archives and host a career mentorship session with students. In addition to her programming for IU Cinema, Cade previously curated Juneteenth programming for Apple TV this year and will go on to program a series of screenings for the Academy Museum of Motion Pictures that will begin in February 2023.
"We are so excited to have Maya bring her expertise, passion and curatorial prowess to the cinema," IU Cinema Director Alicia Kozma said. "Her archive has filled a real community need, and we're honored to have her as our first in-person Jorgensen guest since early 2020."
More information can be found on the IU Cinema website.