BLOOMINGTON, Ind. – The Indiana University School of Nursing is demonstrating its commitment to helping solve the state's nursing shortage by further expanding enrollment across the school's three core campuses.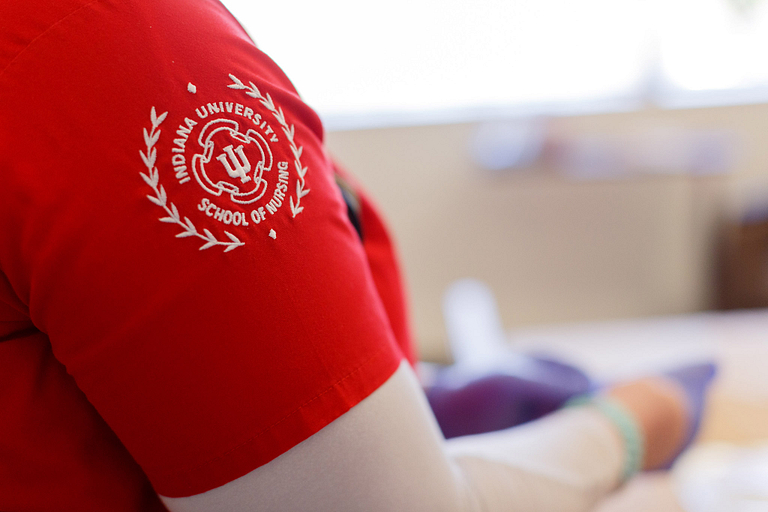 The school has announced a planned increase in undergraduate student enrollment for the Bloomington campus, after first announcing a planned 50% enrollment increase for the IUPUI campus in May. Enrollment also recently increased at IU Fort Wayne.
Nearly 300 IU School of Nursing graduates across those campuses join the ranks of those in the nursing profession after earning their undergraduate degrees this month. Spring commencement services also recognized 80 School of Nursing students graduating with master's degrees, seven with Ph.D.s and 13 with Doctor of Nursing Practice degrees.
"As these students transition into the new phase of their nursing careers, they will help meet the growing demand for high-quality nursing care in Indiana," said Robin Newhouse, IU School of Nursing dean. "As we celebrate their achievements, we're also looking to the future and exploring ways Indiana University can continue to lead the way for improved health outcomes. Our enrollment expansion is the next step toward addressing the state's nursing shortage and bettering the health of patients and communities across the state."
The expansion will focus on graduating more bachelor's-prepared nurses. IU School of Nursing Bloomington plans to increase undergraduate student enrollment for fall 2023 by accepting 40 more students into the BSN traditional track, which is designed for students pursuing their first baccalaureate degree. These students will be among the first to use the new IU Regional Academic Health Center, which includes a state-of-the-art academic building as well as a new hospital.
At IU School of Nursing Fort Wayne, a 25% increase in undergraduate enrollment has been underway since 2021 with the launch of the BSN accelerated second degree track, for students with a bachelor's degree in a non-nursing field who want to pursue a nursing career. The School of Nursing now offers three undergraduate options at IU Fort Wayne, just four years after admitting its first students.
The IUPUI campus plans to increase enrollment in the undergraduate program by 50% over the next three years by adding to both the BSN traditional and accelerated tracks. IU School of Nursing at IUPUI received a $16 million gift from Indiana University Health to aid campus growth by supporting the expansion of classroom, lab and simulation space, as well as student support services. The funding will also help with faculty and staff recruitment and education.