As the new task force on the future of graduate education at Indiana University Bloomington prepares for its first meeting May 18, the coordinating committee members have been announced.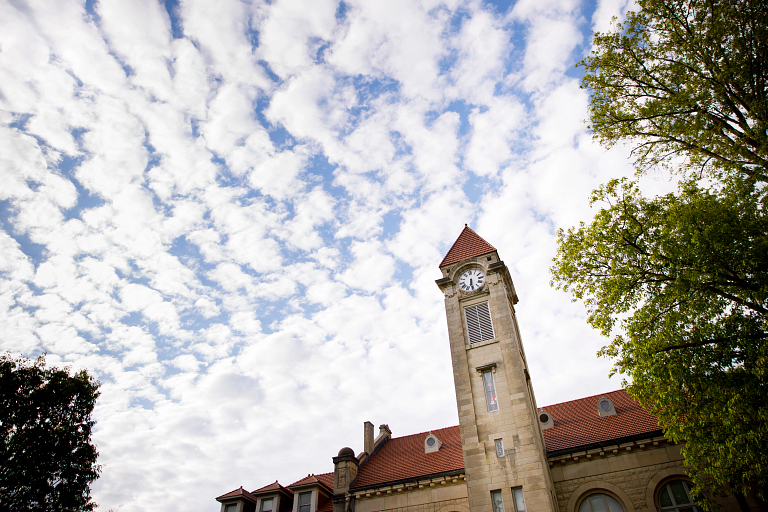 Convened by the Bloomington Faculty Council Executive Committee and by Vice Provost for Graduate Education and Health Sciences David Daleke, the task force is focused on crafting a vision for the ideal graduate student experience and recommending both short- and long-term actions. Some recommendations are expected before the fall 2022 semester.
"I am delighted to host the first meeting of this task force and join with my colleagues and our graduate students to discuss this important topic," IU Bloomington Provost Rahul Shrivastav said. "This is a unique opportunity to help define the future of graduate education on our campus, and I have no doubt that the creativity of our faculty and graduate students will yield exciting new directions for graduate study at IU Bloomington."
The task force's coordinating committee, jointly selected by the Bloomington Faculty Council and the Office of the Provost, is an intentionally small, focused group of eight members: seven faculty and one graduate student. Each member was selected because of their prior experience and leadership in graduate education at IU Bloomington.
In addition to the coordinating committee, there will be a number of working groups that will include a diverse set of faculty, staff and graduate student representatives on each. To start, each working group will dive deeper into a specific topic area, such as support services; health and wellness; student academic appointee positions and financial aid; interdisciplinary programs; and growth and innovation in graduate education. The exact number of working groups and the direction for each will be determined during the coordinating committee's first meeting this week.
"I am eager to see the important changes and improvements that we can make together to lead us toward a brighter future for graduate education at IU Bloomington," Shrivastav said.
The coordinating committee members are:
Chair David Daleke, School of Medicine and vice provost for graduate education and health sciences.
Michael Adams, Department of English, College of Arts and Sciences.
Kay Connelly, Luddy School of Informatics, Computing and Engineering.
Michael Kaganovich, Department of Economics, College of Arts and Sciences.
Sarah Lubienski, School of Education.
Marietta Simpson, Jacobs School of Music.
Rebecca Slotegraaf, Kelley School of Business.
Graduate and Professional Student Government president (currently not participating).