BLOOMINGTON, Ind. – IU Hillel is strengthening its relationship with Indiana University by opening a Jewish Culture Center on the Bloomington campus.
Working in partnership with the Office of the Vice President for Diversity, Equity and Multicultural Affairs, the new Jewish Culture Center offers events and activities, as well as cultural and social programming opportunities, to Jewish students, faculty and staff. It is also open to those wanting to learn more about Jewish culture, heritage and traditions.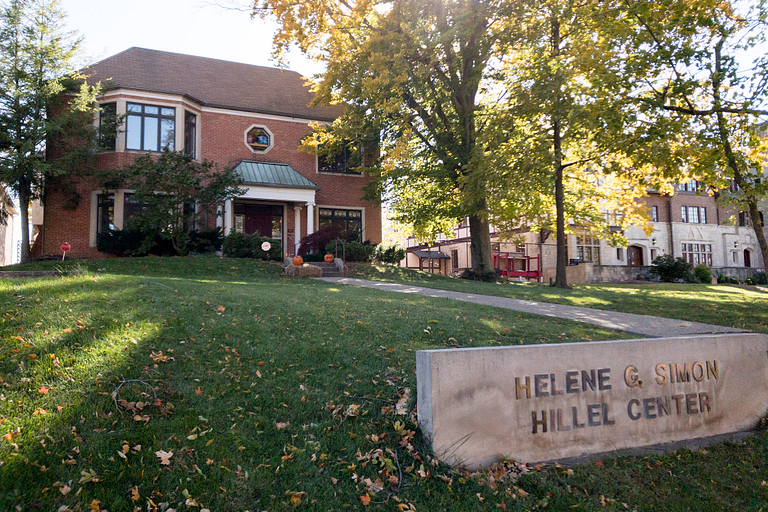 "As a university, our goal is to create a campus where everyone feels welcome, respected and comfortable no matter their race, ethnicity, identity, or political or religious beliefs," said James C. Wimbush, vice president for diversity, equity and multicultural affairs, dean of The University Graduate School and the Johnson Chair for Diversity and Leadership. "The Jewish Culture Center is an extension of this belief, one that also gives our Jewish students and others greater access to the many diverse cultural centers and programs on campus and represents an extraordinary learning opportunity for IU students, faculty and the community."
In the fall, IU Hillel launched an Antisemitism Prevention Task Force following a series of antisemitic incidents on the IU Bloomington campus. The Jewish Culture Center is another way to combat hate and educate the IU community so individuals of all faiths feel welcomed and valued.
"Approximately 4,000-plus Jewish students attend Indiana University," said Rabbi Sue Laikin Silberberg, executive director of IU Hillel. "It's our hope that this collaboration answers the needs of these students and that the new Jewish Culture Center gives them and others a dedicated space to call home. Just as important, the center will serve as a valuable resource for students, faculty and staff to learn about cultural identity and better understand each other."
Since 1938, the Helene G. Simon Hillel Center at Indiana University has been a central gathering place for Jewish students to celebrate Judaism and Jewish life. Leaders of the center are committed to supporting and honoring the diversity of the Jewish student community at IU, and to ensuring that Jewish college students have opportunities to recognize and develop their leadership potential and express their faith in traditional and creative ways.
The Jewish Culture Center supplements the work of IU Hillel by looking at Judaism as a civilization and focuses on educating the entire campus community about Jewish culture. In addition, it furthers partnerships with Greek life organizations, the Borns Jewish Studies Program and other campus culture centers to expand programming and learning opportunities focused on Jewish culture.
IU Hillel is currently located at 730 E. Third St. in Bloomington. A capital campaign is underway to move it and the Jewish Culture Center to a more central location near campus in the 2024-25 academic year. Elliot Lewis, a dedicated IU Hillel and Bloomington community member, has committed a gift of $50,000 in memory of George and Sydell Lewis to support the Jewish Culture Center.