When Angela Barron McBride was attending an all-girls Catholic high school in the 1950s, there were four career paths for women: secretary, K-12 teacher, nurse or nun.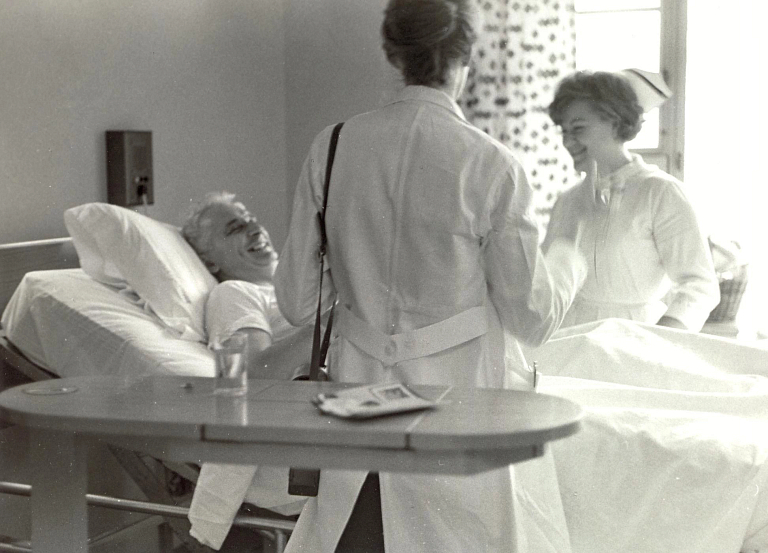 "People did not talk at career day about other choices," said McBride, Indiana University dean emerita and distinguished professor emerita.
"If you were going to go into nursing, it was which school had a cuter cap for your head."
The decisions McBride made upon graduating from high school were just the beginning of a career that challenged societal expectations of women — long before Title IX legislation enacted in 1972 necessitated opportunities for women in traditionally male-dominated fields.
"Title IX meant a lot to me because I knew what I had not had," McBride said. "Title IX gave birth to my own view of women's health being an important component of women's studies and trying to conceptualize nursing in the context of feminist history."
While it was common for women to become nurses in the '60s, four-year baccalaureate programs in the discipline were brand new. McBride enrolled in one at Georgetown University, becoming the first woman in her family to go to college. She continued her education at Yale University, earning her master's in psychiatric-mental health nursing. McBride describes the experience as transformative.
"My whole life until I went to Yale was, 'Am I good enough? You're only a girl,'" she said. "Yale actually believed they were educating leaders and, instead of saying, 'Are you good enough?' They asked, 'What are you going to do with your talents?'"
McBride did a lot with hers, starting with several years teaching at Yale. During that time she also became a mother. She shifted to teaching part time so she could continue her career while also spending time with her child. McBride said it was wonderful, but she was often scolded by other women for not giving her child all of her time.
"If I had a meeting somewhere and I went somewhere, my husband got invited for dinner; people kept thinking he would starve on his own," she said. "But if he had a meeting, I never got invited to dinner somewhere. If my husband did anything like pay attention to the children, he kept being told what a great husband he was. I was never complimented for what I did career-wise."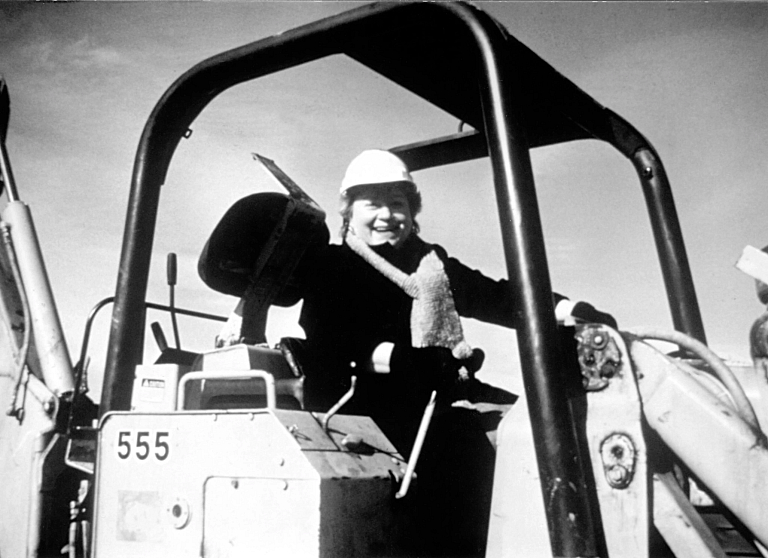 Her experiences and research informed her 1973 book, "The Growth and Development of Mothers," which was named one of the New York Times' best books of the year. It was the first book that warmly explored motherhood through the lens of the women's movement, challenging societal expectations of women, men and their parental roles.
McBride's work increasing awareness and defying stereotypes about women continued when she was recruited to IUPUI in 1978 to help develop a doctoral program in psychiatric-mental health nursing. She started one of the first graduate courses on women's health in the country.
"Instead of it being about gynecology as plumbing, it was looking at gyn-ecology, the woman embedded in her environment," she said. "Within that course, you could explore a health topic but through the feminist lens."
Around the same time McBride was doing that work in the late '70s, aspects of Title IX started to be enforced. The law protects people in federally funded education programs and associated activities from discrimination based on sex.
The legislation influenced how McBride thought about women's roles, nursing and caregiving. It also helped her reflect on the challenges women faced in male-dominated spaces, including her own field of expertise. 
As she pursued her education and career, McBride said she didn't have models of full career development. Most of the women who went into nursing would stop working once they had children. Those who continued working often shifted to part time, which meant they stayed in entry-level positions.
"I went into a traditional field, and my whole career has been getting others not to conceptualize nurses as handmaidens, but to understand the independent role and the importance of nursing within health care," she said. "I have worked hard my whole life to get nurses seen as the innovators they are."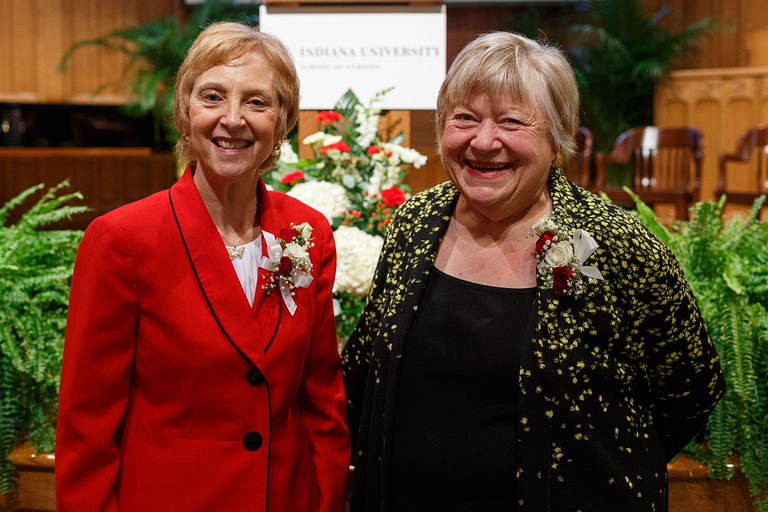 McBride has helped show others what is possible through her many unprecedented achievements: first woman named a Distinguished Professor at IUPUI, first Indiana woman elected to the Institute of Medicine (now the National Academy of Medicine) and first associate dean for research at the IU School of Nursing.
Now retired from IUPUI, McBride has been deemed a "living legend" by the American Academy of Nursing. What she's accomplished throughout her life has far surpassed the limited career trajectory she was taught back in her Baltimore Catholic school. She said some of that is due to the passage of Title IX 50 years ago, which challenged the status quo.
"It is exciting to imagine all the inroads that have been made in sports, in business, in politics, in academia – especially with IU now having its first woman president," she said. "At the same time, I'm excited about where we go from here."