When MaryEllen K. Bishop tweets a photo at an Indiana University event, she often accompanies it with #ProudIUTrustee. Bishop has served as an elected trustee for more than a decade, and was the first woman to chair the board in 2014. Her fellow trustees honored the vice chair for her dedication to IU during their June meeting, her last on the board after deciding not to seek re-election.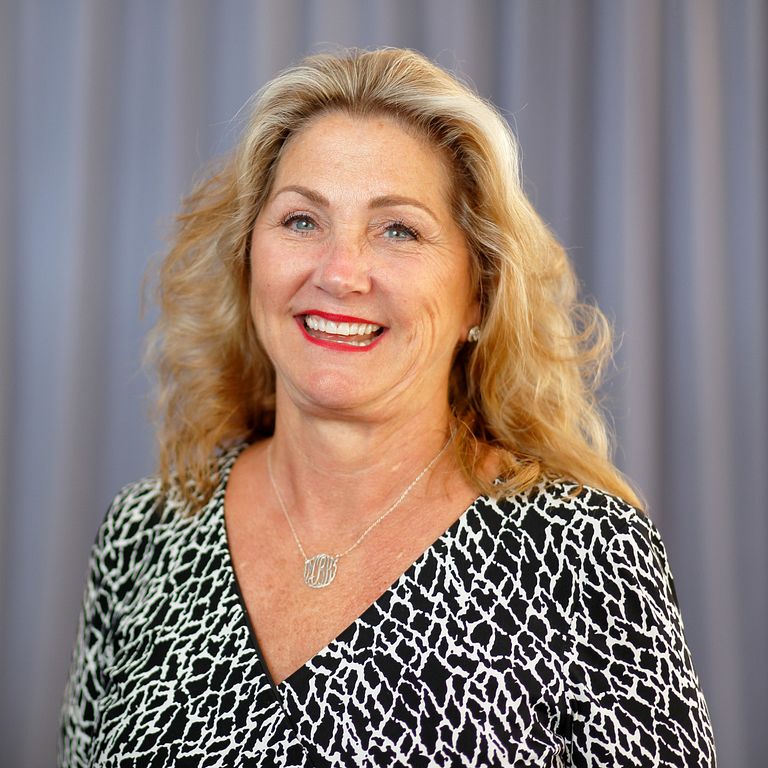 "It's been an honor to serve my alma mater and help guide IU's future as a trustee," Bishop said. "I served during a period of restoration, repurposing and modernization of academic facilities and programs on all of our campuses in support of the mission of the university. We restructured, merged or created 10 new schools. Thank you for allowing me this time of service."
Bishop received her bachelor's degree from the Kelley School of Business in Bloomington and her J.D. from the IU McKinney School of Law at IUPUI. She has served her alma matter in numerous ways since then, including as an elected member of the Board of Trustees since 2010.
"MaryEllen Bishop has gone on to do what we hope so many Indiana University graduates will: She's built a successful career as an attorney, while giving back to our state and IU," President Pamela Whitten said. "We are forever grateful for her service and all she has done to further propel the success of this great university."
In addition to her time as a trustee, Bishop chaired the IU Alumni Association from 2007 to 2008 and has served on the IU Athletics Committee, the McKinney School of Law Board of Visitors, the steering committee of the Colloquium for Women of IU, and the board of the IU Foundation and its Women's Philanthropy Leadership Council.
The Board of Trustees passed a resolution honoring Bishop for her service to IU. There will also be a bench placed on the IU Bloomington campus in her honor at a spot of her choosing.
"MaryEllen's unwavering commitment to Indiana University has played an integral part in shaping the university's success," Board of Trustees Chair W. Quinn Buckner said. "It's been an honor working with such a tireless advocate for IU."
Three candidates are running for Bishop's seat on the Board of Trustees. A winner will be declared shortly after voting closes at 10 a.m. June 30.