Two semesters isn't much time to research, plan and implement multiple new public health initiatives from the ground up. Yet that's what 32 students at IU South Bend did during their senior year – and what up to 40 do every year – as part of a course that caps the educational experience for students in the dental hygiene program and health promotion concentration of the BS in Health Sciences in the Indiana University South Bend Dwyer College of Health Sciences.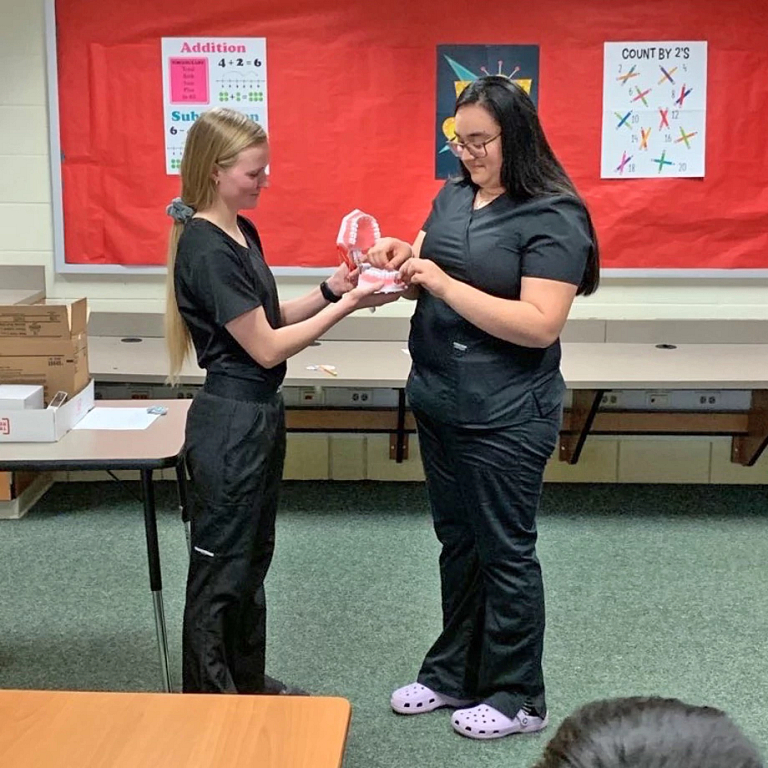 The two-semester course, led by Mallory Edmondson, a clinical assistant professor and director of the Division of Dental Education at IU South Bend, is required for students' professional accreditation as dental hygienists. But it's also an important path to understanding their power to instill healthy habits in their clients.
"Dental hygiene students are typically very focused on clinical work and gaining experience with patients individually, so they can get a bit overwhelmed by the scope of this course," said Edmondson. "But by the end of the experience, everyone's really shifted their focus. They start to understand the power of speaking to many people at the same time and how they can impact their communities."
The other participants in the course – health promotion students – are less intimidated by public outreach due to the scope of their education as public health professionals, she said. But most have not had the chance to implement their own program.
In the 2021-22 academic year, 32 students in Edmondson's course conducted 13 public health education projects across the northern Indiana region, including St. Joseph and Elkhart counties.
Among the projects were a three-day program to teach oral health to fourth grade students in the Boys & Girls Club of St. Joseph County; a program to teach good sleep habits to high school students at Elkhart High School in Elkhart, Ind.; and a program about positive stress management for members of the South Bend Center for the Homeless, the region's largest residential facility for individuals and families experiencing homelessness.
Although oral hygiene is a natural topic for many of the students in the course, Edmondson said students are encouraged to investigate the needs of the communities to which they're speaking to tailor topics to their needs.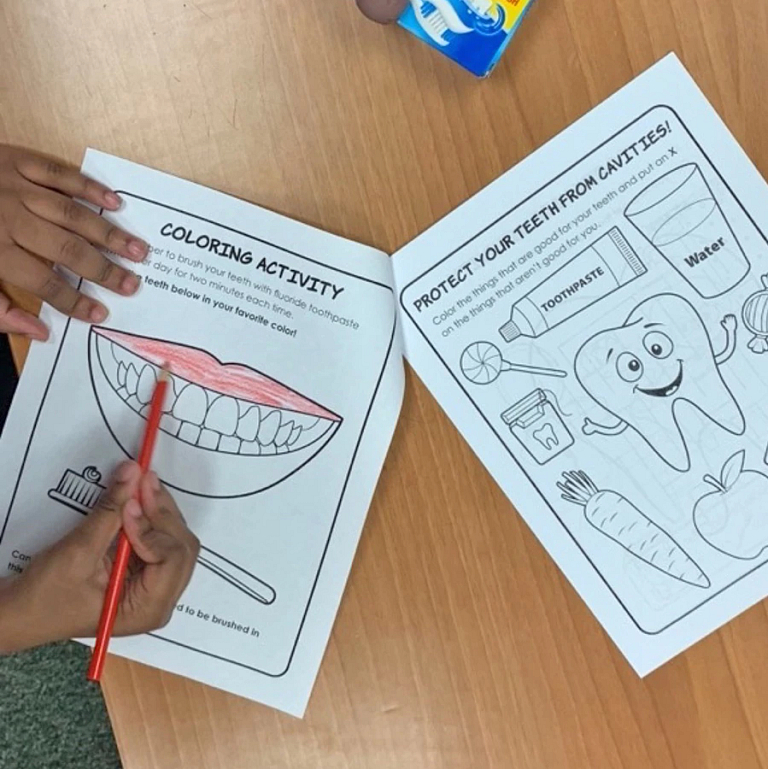 Sleep deprivation is a major concern among today's high school students, for example, so the IU students who spoke at Elkhart High School focused their educational program on topics such as the effect of blue light from cell phones on sleep, as well as other strategies to get enough rest.
Similarly, she said, stress is an understandably common health issue among people experiencing homelessness, so the students who spoke to this group focused their program on healthy coping methods. The program was also presented in partnership with "Wine and Canvas," a local business that teaches people to paint in a fun and engaging environment, so the information was delivered in a format that provided participants an opportunity to relax.
Yasmin Leal, a senior dental hygiene student who co-led the oral hygiene program at the Boys & Girls Club of St. Joseph County, said her project primarily focused on encouraging club members to improve their oral health to prevent cavities and gingivitis. The project was delivered through an afterschool program sponsored by the club at Harrison Elementary School in South Bend.
Topics included oral health care tips, as well as other strategies to maintain a healthy mouth, such as foods that strengthen teeth, how often to brush and floss, and when it's recommended to visit a dentist. They also worked to make the information fun and engaging, such as an activity in which children made "mouths" out of marshmallows and construction paper.
Edmondson also noted the students made an impact by handing out new toothbrushes after learning some of the children were sharing theirs with siblings at home.
A former member of the Boys and Girls Club of St. Joseph County, Leal said she leveraged connections within the organization to arrange the project.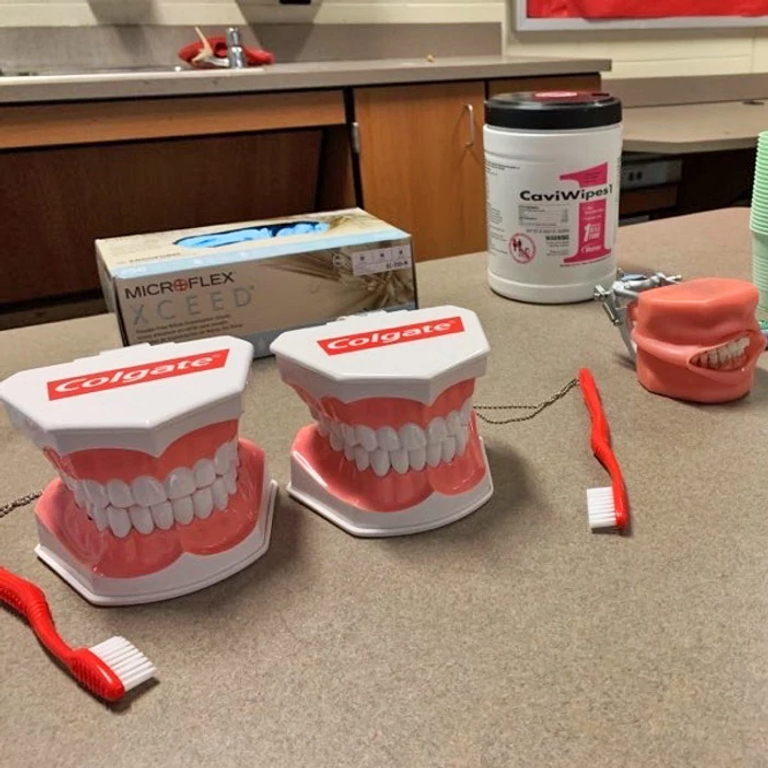 "I am a former club member and knew I could count on them," she said. "They're always looking for guest speakers, professionals or programs to expand members' knowledge and opportunities."
The program also made a measurable impact on the students, said Caylee Gee, a senior dental hygiene student, who co-led the project. To measure their program's success, every participant in the course distributes pre- and post-tests to the individuals addressed on the first and last day of the outreach programs. Gee said the fourth-grade students from their program had an overall improvement of 42 percentage points, with post-test scores averaging 94 percent.
"We realized that spending multiple days with the students had a large impact," Gee said. "Plus, we could tell they enjoyed the program. They got excited about the activities every day, and they were eager for us to come back and work with them."
Both students said the course inspired a desire to continue engaging in the community.
"Planning this program was a challenging but rewarding journey of self-discovery," said Leal. "Over the course of the two semesters, I developed skills I didn't know I had. Now that I know that I'm capable of creating and implementing a successful dental health program, it's a skill I plan to use again."