When Charlotte Westerhaus-Renfrow was growing up, she dreamed of being a lawyer or a musician. But what she saw – or didn't see – made those dreams seem out of reach.
"Because of a lack of role models who were female, and Black females at that, I didn't think it was attainable," she said.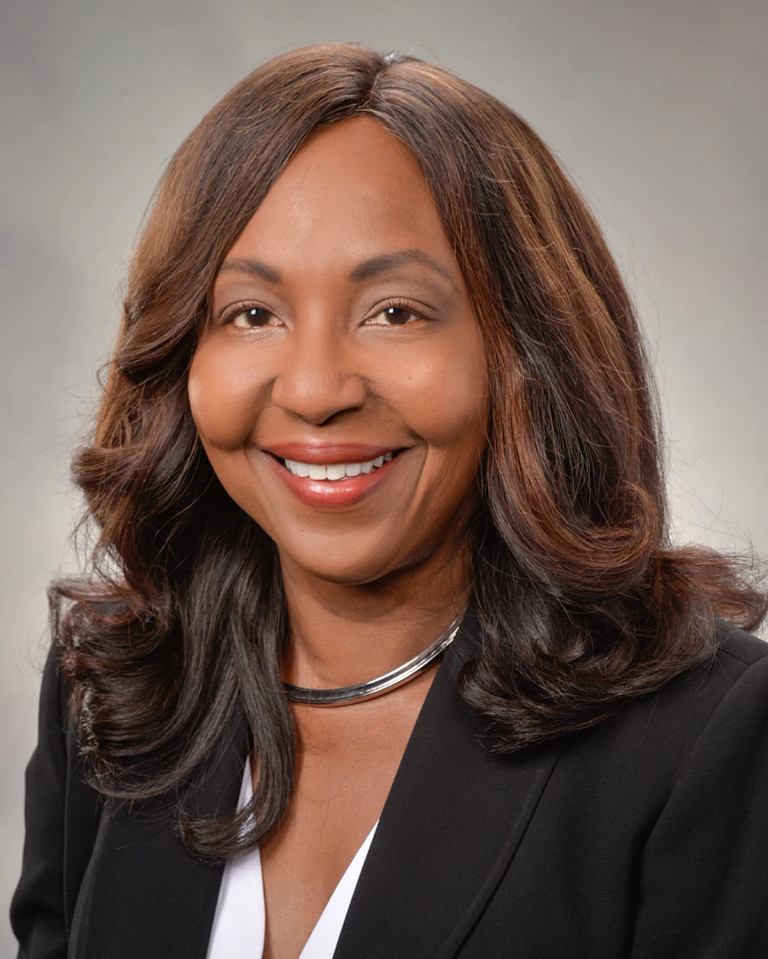 Westerhaus-Renfrow, faculty chair of the Kelley School of Business Indianapolis undergraduate program and clinical assistant professor, loved music from a young age. She participated in a centuries-old music school in her hometown of Cleveland and exceled at music theory as she got older.
When she enrolled at Ohio University at 17, Westerhaus-Renfrow hoped to pursue a degree that would lead to a career as a conductor or composer. But there were no women majoring in music theory. Women weren't even allowed in the marching band, which was known as the 110 Marching Men of Ohio. It wasn't until her senior year of college, after athletics regulations related to Title IX legislation took effect, that women were welcome to join.
"Once the door was open, the first woman went through," she said. "And then other women could see you can succeed."
Westerhaus-Renfrow decided not to participate in the band, feeling she'd lost too much time to continue her musical aspirations. But her dream of becoming a lawyer remained in the back of her mind.
She went on to earn her master's degree in higher education and took a job in the University of California-Davis' student affairs office. That's where she met her late husband, David Westerhaus. They talked about their dreams during their premarital counseling, and Westerhaus-Renfrow mentioned law school. David, an IU alum, said he knew just the place.
In 1989, Westerhaus-Renfrow enrolled at the IU Maurer School of Law, where she became the first African American woman to make law journal. She said she felt a tremendous amount of pride, coupled with intense pressure.
"When I went into the offices for the first time, they had pictures of all the law journal officers," she said. "Nobody in those pictures looked like me. I felt like I had to prove this wasn't a fluke. I felt when I spoke everyone watched."
That pressure became familiar to Westerhaus-Renfrow as her academic and professional career progressed. She became the first African American woman to clerk for an Indiana Supreme Court judge under Justice Brent Dickson. When she landed a competitive summer internship as a clerk for a major international law firm, she remembers a large meeting where the chairs were filled with rows and rows of white men.
"Not one of the senior partners was female, and no one in the room was African American except for me," she said.
Westerhaus-Renfrow said she believes the passage of Title IX 50 years ago played a role in making her opportunities possible by changing people's mindsets.
"Mindset impacts actions," she said. "You can do something because it's the law, but have to have the mindset of seeing the world differently and seeing the advantages of equality. With equality you get much more innovation."
As an educator, Westerhaus-Renfrow tries to give her students what she lacked growing up. In her business law course, she consciously shares pictures and cases that include women from varying backgrounds playing different roles.
"When I was in law school, the only time we saw a woman represented was as a widow being cheated," she said. "The goal is by the time they finish business school, they will see examples of them in what they learn."
She also tries to ensure her class is one where all students feel engaged and included. While she's happy to see a lot more female students, she's focused on helping them have a louder voice.
"You can have the numbers in the classroom, but do you have their input and perspective? When you have the opportunity as a woman to foster and support other women, that's Title IX, too."