BLOOMINGTON, Ind. – After 20 years of impactful service to Indiana University, Bill Stephan, vice president for government relations and economic engagement, will retire from his full-time role with the university effective Sept. 30.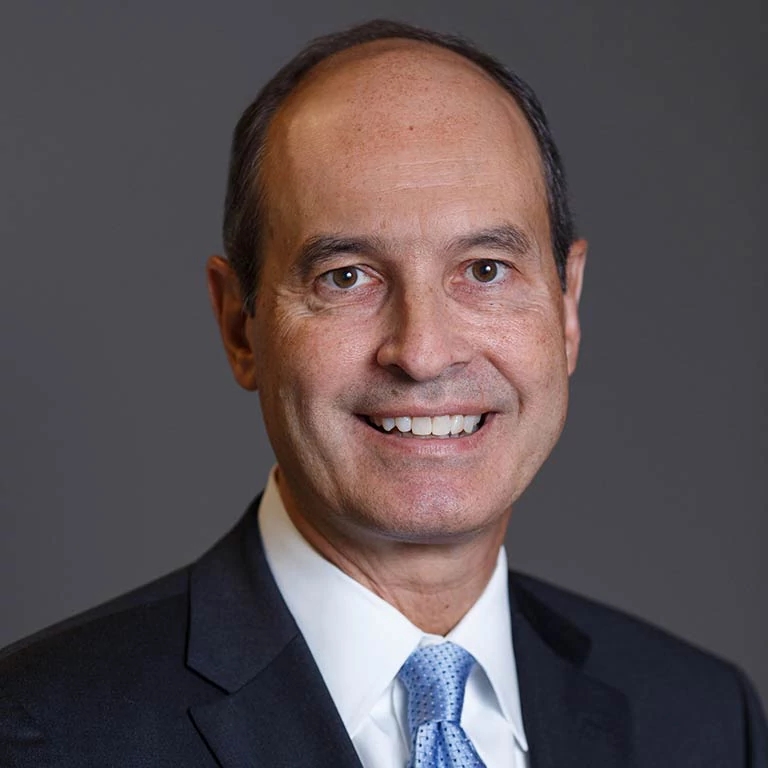 In his current role, Stephan is responsible for coordinating and connecting IU's intellectual and creative resources with strategic opportunities that foster the state's economic growth, as well as directing IU's government relations efforts at the state and federal level.
"Bill's contributions will continue to impact the university for years to come and cannot be overstated, with his leadership covering multiple areas during his tenure, including government relations, economic engagement, marketing and communications, and corporate relations," IU President Pamela Whitten said. "Bill led the development and execution of the university's strategic plan for economic development, represented the university's interests on numerous public and not-for-profit boards and committees, and secured significant grant funding in areas linked to life and health sciences."
Stephan, described as a supportive leader and trusted partner, has primarily focused on addressing the interests and needs of the university's external constituents and stakeholders since coming to IU in 2000. A lawyer by trade and IU McKinney School of Law alumnus, he also worked with the university's health care partner, IU Health, as senior vice president for communications and community relations.
"It's been my great privilege and highlight of my career to serve Indiana University over the last two decades," Stephan said. "I'm fortunate to have served with remarkable leaders and colleagues who work tirelessly to bring further distinction to this institution and the state it serves."
Stephan will continue in a part-time role, working on strategic projects in the coming academic year. A search for a new leader will begin immediately, with the search committee being led by J T. Forbes, president and CEO of the IU Foundation.