The Indiana University Board of Trustees approved three new degrees at its August meeting, including a master's in regenerative medicine that will establish IU as a leader in the field. There are less than 10 master's programs in regenerative medicine in the nation, and IU's will be the only program with an industry focus.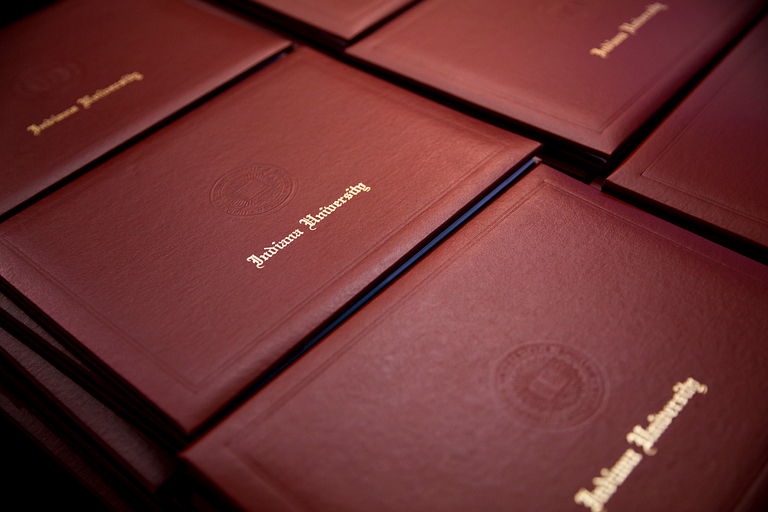 The Master of Science in regenerative medicine and technologies will be offered through the IU School of Medicine. The degree will address deficits that have been identified as major barriers to the field's growth, including workforce development, regenerative-medicine-based innovations, regulatory science and supply chain management.
Regenerative medicine involves replacing or regenerating human cells, tissues or organs to establish, restore or enhance normal function. Students in the graduate program will learn alongside IU surgeons, engineers and industry leaders. The degree will provide future surgeons and general practitioners with unique research expertise that will improve their quality of care through specialized knowledge of regenerative medicines, treatments and technologies.
The program complements a Ph.D. program in regenerative medicine and technologies approved in 2020 by providing opportunities for students to develop industry-relevant skills, change disciplines, or pursue a Ph.D. or other advanced degree in regenerative medicine.
Trustees also approved an online Bachelor of Science in applied statistics, which the School of Science at IUPUI will offer in collaboration with IU East, IU South Bend and IU Southeast. The online program will reach students who are already working or have family responsibilities while still connecting them with high-quality instruction from IU faculty.
The Department of Economics in the IU Bloomington College of Arts and Sciences will offer a new Bachelor of Science in economics and quantitative methods. While the program provides a foundation in economic theory and methodologies, it will also help students increase their specialization in advanced quantitative skills.
The degree will address the demand for workers with strong quantitative and computational skills throughout Indiana.
The Indiana Commission for Higher Education must give the degrees final approval.