In early August, the Centers for Disease Control and Prevention updated its guidelines for quarantine and isolation for COVID-19. Within the new guidelines, the agency removes its recommendation for quarantine and adds more specifics to its guidance on isolation following a positive COVID-19 test while continuing to focus on the importance of vaccination.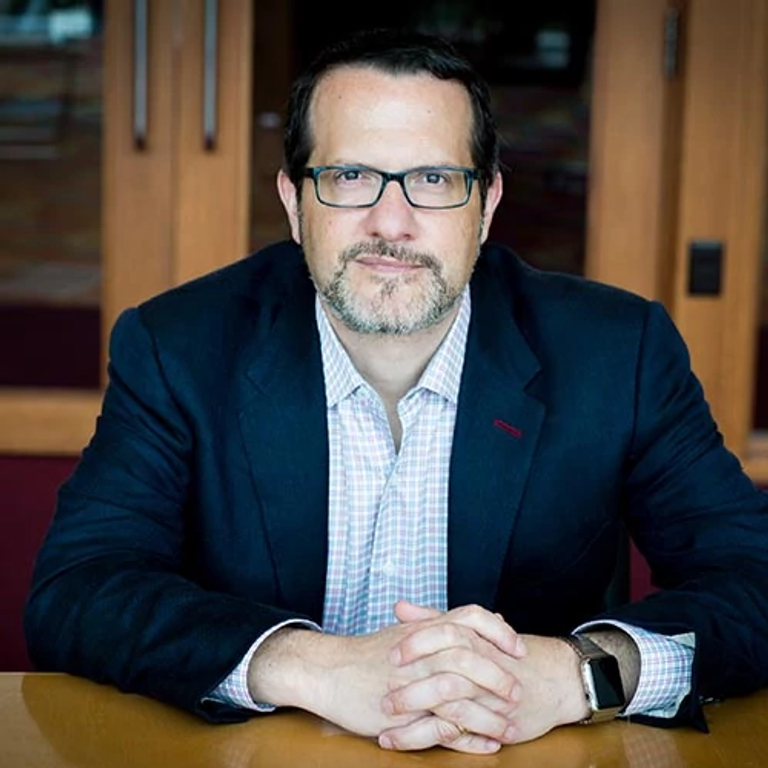 "The U.S. and the world are in a different place now than we were a year ago with COVID-19, so it makes sense that the CDC would continue to evaluate its guidance for this virus," said Dr. Aaron Carroll, IU's chief health officer. "It continues to be extremely important to stay home if you're sick and remain up to date on your COVID-19 vaccine and boosters. New boosters are likely just around the corner, and once they're here, everyone should get one if eligible."
We asked Dr. Carroll to walk us through the new guidelines to better understand what we should do if we have COVID-19 or are exposed.
Question: What should individuals do if they're exposed to someone who tests positive for COVID-19?
Answer: First, we need to make sure we're on the same page about what exposure and being a close contact mean. A close contact is someone who has been within 6 feet of the positive individual for 15 or more minutes in the 48 hours prior to symptom onset or the date of a positive COVID-19 test if asymptomatic.
If you're a close contact, the CDC recommends you mask around others for 10 days following the exposure and get tested if you develop symptoms. If you remain asymptomatic, the CDC recommends that you test on day 6 regardless. Previous guidance said that individuals who were not fully vaccinated should quarantine following exposure. The CDC has removed this recommendation, as has IU.
Q: How are close contacts notified that they have been exposed?
A: With the CDC now only recommending contact tracing in high-risk settings, such as nursing homes, it's primarily the responsibility of the person who tested positive to alert anyone they think may have been a close contact. There is no formal reporting process for letting close contacts know they've been exposed, and you no longer need to report COVID-19 exposure to IU.
Q: Where should I get tested if I've been exposed or have symptoms?
A: For IU students, faculty and staff, we have free rapid antigen tests available on all our campuses. On the Bloomington and IUPUI campuses, we also offer drop-off PCR testing.
COVID-19 testing is also available at many retail pharmacies or through your primary care provider.
Q: If I test positive for COVID-19, what do I do next?
A: Isolate. Stay away from others and isolate in a room, ideally with your own bathroom, away from others. We also ask that you report your positive COVID-19 test to IU if you used an at-home antigen test; the drop-off PCR tests available on the Bloomington and IUPUI campuses are automatically reported.
Otherwise, take care of yourself by resting and treating your symptoms.
Q: How do I know when I can end my isolation?
A: Anyone who tests positive for COVID-19 must isolate away from others for at least five days (day 0 is the day of the positive test or when symptoms began). As long as you have been fever-free for 24 hours and your symptoms have improved or gone away, on day 6, you can go back to your normal routine while masking around others. Individuals should wear a mask until they test negative on two antigen tests 48 hours apart or on day 10 following exposure.
You can consider taking an antigen test on day 6 as well. If it's still positive, it's likely you could still be contagious and should consider extending your isolation until you test negative.
Q: I have COVID-like symptoms but tested negative on an antigen test. What do I do?
A: Stay home. If you're not feeling well, regardless of the reason, stay home until you're feeling better. This is important for all illnesses – flu, colds, stomach bugs – not just COVID. If you continue to have COVID-like symptoms, retest with an antigen test a day or two after your first one. If it's positive, follow the guidelines for isolation. If it's still negative but your symptoms persist or are getting worse, consider seeing your primary care provider.