On Sept. 1, the Centers for Disease Control and Prevention officially recommended both Pfizer's and Moderna's new bivalent COVID-19 vaccine booster. Both boosters received emergency use authorization from the Federal Drug Administration in late August. With this new type of vaccine and with the approach of winter weather, many people are wondering what's different about this particular booster and when is the right time to get it.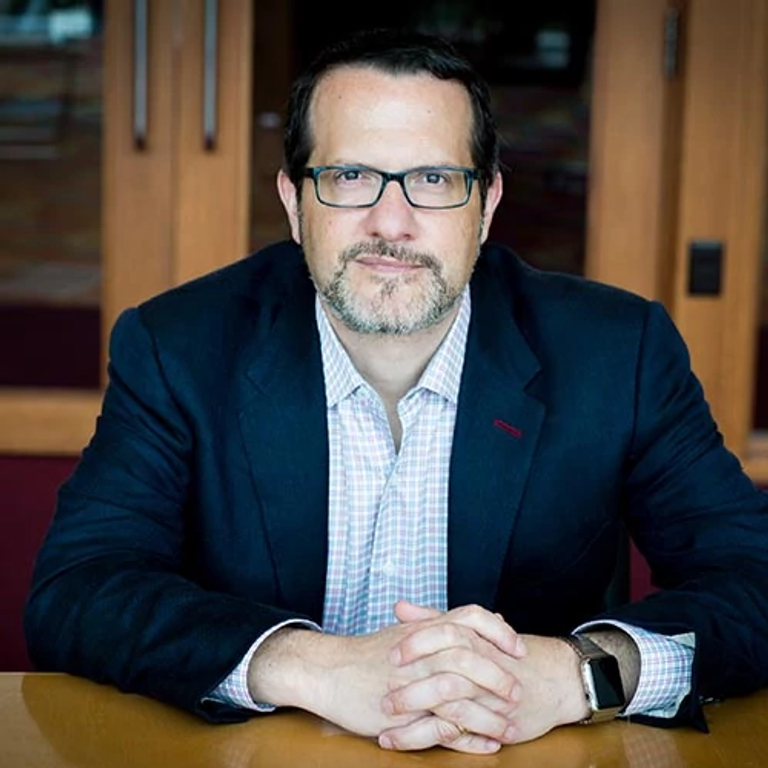 We asked IU Chief Health Officer Aaron Carroll to explain the new booster and what we need to know about this newest tool for fighting COVID-19.
Question: What is the new booster and who is eligible?
Answer: The updated booster is what's called a bivalent vaccine – a vaccine which protects against two variants. In the case of this vaccine, it induces immunity to both the original SARS-CoV-2 virus and Omicron (BA.5). Pfizer and Moderna each have a new bivalent booster.
As far as who is eligible, right now, Pfizer's new booster is authorized for those 12 and older, while Moderna's is available for those 18 and older. As long as you have received the original two-dose vaccine series, you are eligible to get this bivalent booster.
Q: When should I get the booster?
A: There is no hard and fast guidance on exactly when individuals should get their booster. Much of this decision depends on when you were last vaccinated/boosted or if you've had a recent COVID-19 infection.
In general, the CDC says to wait two months after your last vaccine before getting another. There's research available that indicates it may be better to wait three months in between, however.
For those who recently had a positive COVID test, the CDC says you can be vaccinated as soon as your symptoms have gone away, but also that you can wait up to three months following an infection. There is research that's found that getting a booster in the two months following a COVID infection doesn't actually provide much benefit, so it may be better to wait closer to the three-month mark.
Your Local Epidemiologist shared a great post recently that includes her thoughts and recommendation for when to get the new booster. In summary, if it's been six or more months since your last booster or a COVID-19 infection, she recommends getting your booster as soon as possible. For those boosted or infected in the last three to six months, she recommends still getting a booster, but it's not as urgent as the six+ months group. And, for those within two or three months of their last vaccine or a positive test, she recommends waiting.
Q: Where can I get the new booster?
A: Distribution of the new bivalent booster continues across the nation, and there are already many locations in Indiana that are providing it. I'm getting my booster (as well as a flu shot) at a pharmacy this weekend in Indianapolis. I expect over the next week or two, many more sites will have the new booster as well.
One of the best places to start is the Indiana Department of Health's COVID vaccine map. The map continues to show sites across the state that offer the various vaccine types. You can also call 211 to ask about specific locations in your area.
Q: Which booster should I get: Pfizer or Moderna?
A: Much like the advice when the COVID vaccines originally became available, simply get the vaccine that's available. Mixing and matching is fine. Some studies have shown small benefits to mixing and matching, but not enough that there are any recommendations guiding individuals to get a specific booster. Both have shown to be effective.
Q: Why do I need this booster if I'm already vaccinated or have had COVID already?
A: The SARS-CoV-2 virus continues to change and mutate, which means we need to stay vigilant and add what protection we can as we have it. We're very fortunate that the original vaccines and boosters continue to provide protection against severe disease. What's been found, however, is that protection against being infected with the virus wanes over time. So, continued boosters are important to literally boost our protection against being infected, adding more depth and breadth to our protection against the virus.
As we are quickly approaching the fall and winter months, now is an important time to get a booster – or get vaccinated if you've not been already – since we know that coronaviruses thrive in colder seasons.
Q: What are your thoughts on the White House's plan for one COVID shot each year?
A: This was an interesting announcement. On one hand, it does simplify the message and lets people know that we may be moving toward an annual COVID vaccine, similar to the annual flu vaccine. On the other, I don't know that we have enough data or experience with this particular virus to know that an annual booster will be the most effective way to prevent infection or severe illness.
With flu, we have decades of data to know when flu is most prevalent, in addition to the fact that the flu virus mutates in a predictable pattern. This allows scientists to make a very educated guess about which strains will be most prominent and how to develop the annual flu vaccine. We are still learning about SARS-CoV-2 ,and there are many things we don't know.
The virus has not yet begun to mutate in a predictable pattern or at a predictable time of year and continues to mutate more quickly than the flu virus. We need to continue to research and study this virus as well as continue work on next-generation COVID-19 vaccines, and really time will tell what our best course of action is for combating COVID-19.