BLOOMINGTON, Ind. – The Indiana University Kelley School of Business and the IU School of Nursing at IUPUI are among the highest-rated programs in U.S. News and World Report's Best Colleges rankings unveiled today. Two IU regional campuses, IU East and IU South Bend, ranked in the top ten for public institutions in the social mobility category among regional universities in the Midwest.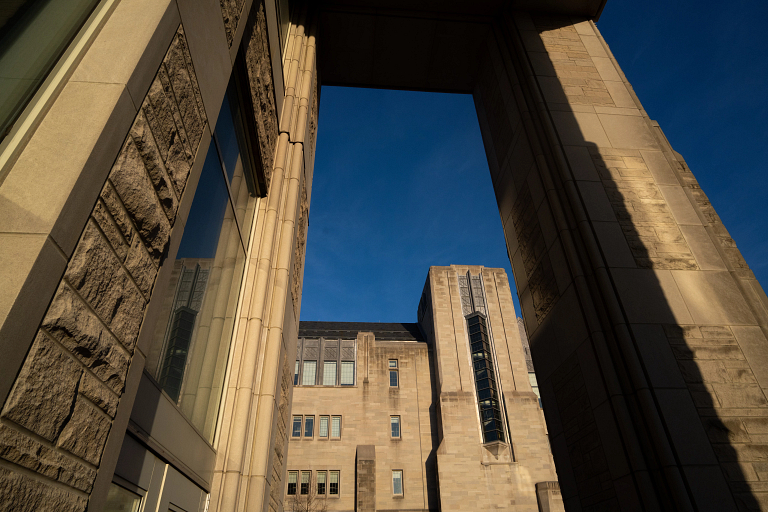 The Kelley School matched its highest-ever ranking, with a tie for eighth among undergraduate business programs and fourth for public universities. Seven of Kelley's specialty programs ranked in the top 10, with a total of 10 programs in the top 25. The IU School of Nursing jumped nine spots in this year's rankings to 22nd, and the school is fourth among public national universities. 
IU Bloomington ranks 29th among public national universities, continuing its placement among the top 30 public universities in the country.  
"While this is only one indicator of our success, Indiana University is proud to be recognized among our peers as an outstanding institution with excellent programs that provide our students with a high-quality education that will help them achieve their greatest aspirations," IU President Pamela Whitten said. "Congratulations to our faculty and staff, whose continued efforts to prioritize the experience of our students and their diverse needs have helped us achieve these top distinctions among higher education institutions." 
Individual campus programs received high marks around IU. The study abroad program at IU Bloomington is ranked third among public universities and tied for 25 overall. The First-Year Experience program at IU Bloomington is ranked fifth among public universities and tied for 37th overall.  
Among regional campuses, both IU East and IU South Bend ranked among the top public institutions for the social mobility category, which credits colleges and universities for higher graduation rates among lower-income students. IU East is 37th among regional universities in the Midwest, but the eighth highest-ranked public institution. IU South Bend is just behind at a tie for 38 overall and ninth among public institutions. 
"IU East has a strong commitment to the success of the students in our region of the state. Faculty and staff recognize the importance of our mission as a regional campus of IU," said IU East Interim Chancellor Michelle Malott. "They are dedicated to providing all of our students with a caring, personalized academic experience that helps to change their lives by preparing them for their future careers with minimal debt." 
"Our mission is to provide a higher education experience that is both rigorous and accessible for all, and we are excited to be recognized for the positive impact on those who come from economically disadvantaged life situations," said IU South Bend Chancellor Susan Elrod. 
The IU School of Nursing continues its climb as the only nursing school in the state ranked among the U.S. News top 30 nursing programs. It is also the only school in Indiana with two centers of excellence in nursing education, as designated by the National League for Nursing. Earlier this year, the school announced it would help address an acute nursing shortage by increasing undergraduate student enrollment by 50% over three years, thanks to a $16 million gift from Indiana University Health. The IU School of Nursing offers degrees in Bloomington and Fort Wayne as well as on the Indianapolis campus. 
"Indiana University School of Nursing has been a pathway for a career in nursing for over a century," said Robin Newhouse, dean of the IU School of Nursing. "The recognition by this U.S. News ranking signifies our commitment to excellence in nursing education.  
"Through the dedication of our faculty and staff, the strength of our curriculum, and the support of our clinical partners, we have continued to provide an exceptional foundation for Indiana's nursing workforce. There's a reason IU School of Nursing is number one in Indiana: IU nurses are deeply engaged with their patients and communities, providing the very best health care based on a solid foundation of science and practice." 
The Kelley School again assumed its spot among the top business schools in the country with its latest top 10 program ranking. Several academic specialties in the Kelley School were ranked, including marketing, ranked third; accounting, fourth; entrepreneurship, tied for sixth; finance, management and information systems, and management, all ranked seventh; and business analytics, 10th. The other ranked specialties are production operations at 12th, supply chain management/logistics, tied for 14th, and international business, tied for 23rd.  
"This ranking again confirms what we hear from our students and the companies who recruit them, that the Kelley School prepares our graduates for success in all business areas and industries," said Ash Soni, interim dean of the Kelley School and the SungKyunKwan Professor. "Our alumni – no matter their major – are ready to provide solutions and operational insights that help organizations make the right decisions. This highlights how our innovative approach to business education, which includes an emphasis on personal and professional development, sets us apart from our competitors." 
In other rankings, IU Bloomington continued its high marks for its service to veterans. The campus tied for 41 overall and for 17th among public institutions.