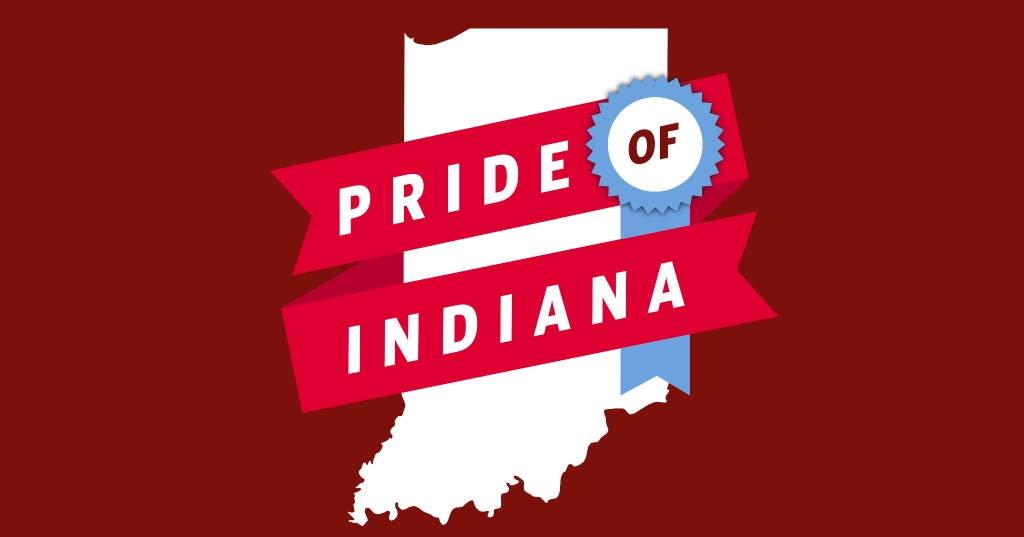 Pride of Indiana is a regular feature in Inside IU that allows Indiana University faculty and staff to recognize their colleagues for IU-related work they've done that goes above and beyond their job duties or responsibilities.
Submit a Pride of Indiana shout-out for a colleague who makes a difference in your department.
IU Bloomington
Angela Sluss, of Residential Programs and Services, whose nominator wrote: "A huge shoutout to Angela Sluss, the senior office services assistant for Spruce Hall. Your quiet leadership when it comes to testing, teaching and sharing all things that keep our jobs running makes you the secret weapon in RPS. I am only one out of many who have reached out to you for answers and have been so very thankful for your help. You are the GOAT!"
IUPUC
Bailey Moss, of Student Affairs, whose nominator wrote: "Bailey did an amazing job coordinating multiple events to welcome our new students to IUPUC this August. She helped bring an innovative event that reached those students who don't make it to campus during the day, creating a more inclusive and supportive environment for our nontraditional population. Her hard work and dedication shine through everything she's involved with, including both our Sexual Assault Prevention Task Force and Sexual Assault Response Team. Bailey is the primary point person for all Student Affairs activities on the IUPUC campus, and her role requires her to balance multiple responsibilities while collaborating with faculty, staff and students. Without Bailey's tireless work, we could not be the student-focused community we continuously strive to be."
IUPUI
Leslie Sweet, of the Division of Undergraduate Education, whose nominator wrote: "Leslie Sweet has truly gone above and beyond in her role as financial affairs coordinator in the Division of Undergraduate Education at IUPUI. Not only has she been an integral team member in the integration of the Center for Service and Learning into our division, she has worked tirelessly to ensure that all financial affairs ran smoothly despite temporary staff shortfalls. In the midst of processing new hire documentation and student scholarship payments through financial aid and ensuring that everyone is paid on time, Leslie has been a beacon of light and hope to her family through some recent trying circumstances. Throughout it all, she maintains a steady, consistent positive attitude and always has a kind word to say to all who have the pleasure of interacting with her. Leslie Sweet is truly the 'Pride of Indiana!'"
IU Southeast
David Rainbolt, of the Institute for Learning and Teaching Excellence, whose nominator wrote: "David is the person to contact on the IU Southeast campus for faculty concerns relating to Canvas or teaching-related technological issues. He works patiently with faculty, resolving each problem professionally and with kindness. David also takes the time to try out new technologies, trouble-shooting potential problems to ensure faculty have as smooth of an experience as possible. David has been known to answer the emails and calls of distraught faculty in the evenings and during the weekend, always focused on helping faculty enhance student learning. Even after faculty retire, many still return to ask David for his assistance. David is also a wonderful colleague who is exceedingly patient with his co-workers and generous in sharing his expertise."