Campuses' virtual events answer questions about 2020-21 school year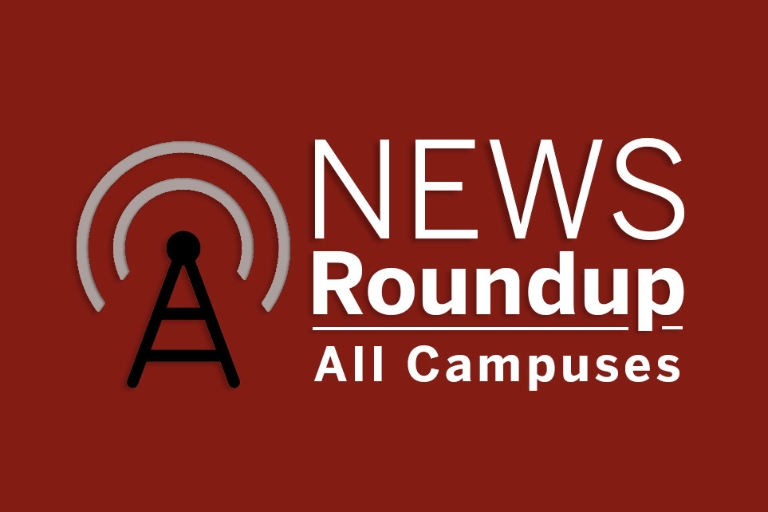 Indiana University President Michael A. McRobbie recently announced in a letter that on-campus instruction will resume on IU campuses in the fall, and that the 2020-21 school year would feature a hybrid in-person/online format and an adjusted schedule.
Some IU campuses are hosting online town hall meetings and other events to answer questions from staff and faculty. For example:
IUPUI will host a virtual town hall for faculty and staff from 1 to 2 p.m. June 4. The Zoom link will be sent by email invitation. IUPUI also is having online town halls from 5 to 6 p.m. June 9 for newly admitted students and their parents, and from 1 to 2 p.m. June 10 for returning students.
At IU South Bend's Coffee with the Chancellor online gathering at 3:30 p.m. June 18, Chancellor Susan Elrod will answer questions from staff, faculty and student about restarting on-campus instruction and other details. Look for an email for more information about the event.
IU East has a virtual Coffee with the Chancellor event from 10 to 11 a.m. June 5.
HR webpage compiles details on fall semester
The announcement that on-campus instruction will resume at all IU campuses in the fall naturally has raised questions for employees.
Many of the questions that faculty and staff have about policies and procedures regarding safety, instruction and working on campus or remotely can be found on a Human Resources webpage, Working Through COVID-19.
Telecommuting, guidelines for wearing cloth face covering and well-being resources are among the topics covered on the page.
Ivy Tech, IU regional campuses forge admission agreement
A new agreement between Indiana University and Ivy Tech Community College provides a pathway to an IU degree for transfer students.
Ivy Tech associate-level graduates from across Indiana will be guaranteed admission, based on select provisions, into certain programs at all IU regional campuses via a Guaranteed Admission Agreement.
The agreement spells out the coursework necessary toward degree requirements at both institutions.
Global Gateway offers 'Art in the Time of Corona' webinars
IU's Global Gateway offices are bringing faculty, international scholars, arts administrators and practitioners together to discuss the impact of COVID-19 on the creative arts around the world in a weekly webinar, "Art in the Time of Corona."
Attendees can explore how the contemporary art scenes in Mexico, Germany and China are responding to the pandemic and see how performers and museums and other venues are finding creative ways to connect to their audiences during this period of restricted mobility and access.
The remaining sessions, which take place from noon to 1:30 p.m. Tuesdays, are:
June 9, The New Normal for the Arts, Artists and Consumers: Explore the daily life of artists creating within new environments, musicians performing without live audiences, and museums and others presenting different approaches to make art available.
June 16, (Non)Governmental Responses to Artists in Crisis: How are those charged with advancing the work of arts and humanities, such as foundations, government agencies or collaborative university entities, adapting to the current situation?
June 23, Gimme Shelter: Music in the Time of Corona: This session explores the particular challenges to musicians who often present their art to large audiences.
June 30, Protest Art: While many artists have used their talent to create works depicting the myriad situations brought upon us by the virus, others are openly protesting government reactions.
IU Southeast names new executive vice chancellor for academic affairs
Kelly Ryan will become executive vice chancellor for academic affairs at Indiana University Southeast on July 1.
The position became vacant when Uric Dufrene announced his intention to return to the School of Business faculty.
Ryan, a history professor, has been an IU Southeast faculty member since 2007. She's been the dean of the School of Social Sciences since 2016 and also has served in other administrative roles in the school.
Mosaic Initiative selects latest cohort
Indiana University's Mosaic Initiative has announced 12 new faculty fellows for its 10th cohort.
The Mosaic Faculty Fellows engage in active learning practices in their own teaching and with other Mosaic Fellows. The program prepares faculty to teach in active learning classrooms, building a community among faculty members across all IU campuses, promoting evidence-based teaching and creating faculty leaders.
The Mosaic Initiative now has 115 fellows across Indiana University since launching in January 2015.
Professor conducting study of tick habitats
As Americans turn to outdoor activities such as hiking, gardening and birdwatching to cope with the novel coronavirus pandemic, they're also increasing their risk of being bitten by a tick.
Research by an IU professor has shown that tick habitats are close to where many Hoosiers live.
Karo Omodior, an assistant professor at the IU School of Public Health-Bloomington, is leading a multiyear investigation into the presence of ticks near human habitation in Indiana to improve understanding of the risks ticks pose to human health.
UITS offers advice about phishing scams, tech help videos
In light of an online phishing scam to obtain IU logins, and with the move to online learning, teaching and working during the pandemic, University Information Technology Services is offering helpful tips on how to guard against phishing scams and videos to help with technology needs.
Recently, a phishing email that appeared to come from the "IU Payroll Department" lured some IU faculty and staff into providing their IU usernames and passphrases, which the scammers used to access IU systems.
Tech Tidbits videos on YouTube cover topics such as securing a Zoom meeting and Kaltura video editing.