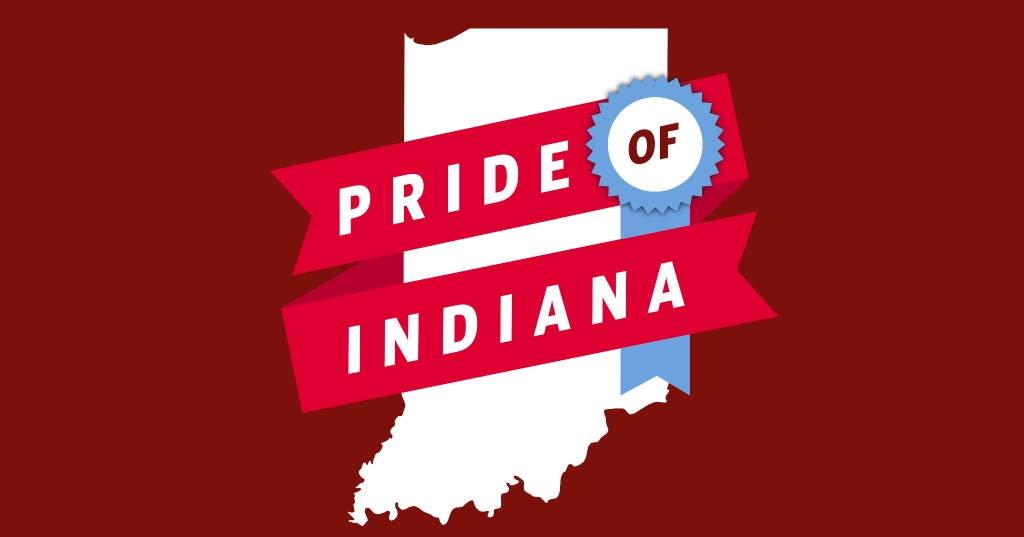 Pride of Indiana is a regular feature in Inside IU where Indiana University faculty and staff can recognize their colleagues for IU-related work they've done that goes above and beyond their job duties or responsibilities.
Submit a Pride of Indiana shout-out for a colleague who makes a difference in your department.
IU Bloomington
Melissa Page, of the O'Neill School of Public and Environmental Affairs' Undergraduate Programs Office, whose nominator wrote: "Melissa has been a wonderful addition to the Undergraduate Programs Office serving as assistant director of undergraduate student records. Melissa juggles many duties in and around keeping accurate records for O'Neill undergraduates so that when graduation review comes, she may quickly graduate them. She works closely with the registrar and keeps us updated regarding the dynamic COVID-19 policies. I think she works like a hamster on an exercise wheel. She receives a request, processes it quickly and accurately, and moves to the next task. All the while she is cheerful and diligent with her efforts. I appreciate her contribution to my work as undergraduate academic advisor."
IUPUI
Lisa Hoppes, of the School of Liberal Arts administrative team, whose nominator wrote: "A huge thank you to Lisa Hoppes for stepping in to help the SLA Graduate Programs team when we were unexpectedly down a team member at the start of one our busiest times. Lisa stepped in and didn't miss a beat. She was able to provide unparalleled service to the students, the team and the graduate programs while also juggling her regular administrative duties."
Dana Ward, of the Liberal Arts Dean's Office, whose nominator wrote: "Dana, your experience and expertise are so valuable and appreciated. You and your team tackled a very difficult task of taking on new duties during this graduate admissions season, and under the added stress of the pandemic, you and your team performed wonderfully (of course I never had a doubt). Your ability to collaborate, communicate and problem solve throughout the process, while helping to better distribute and streamline staff workloads, deserves a loud shout out. Well done; thank you! You make us proud."
IUPUC
Angee Leeds, of Administration and Finance, whose nominator wrote: "Angee always has a positive attitude, and she never lets her enthusiasm fade. Angee works in financial aid and is talking and working with students all the time. Her interactions with students cause them to feel at ease and comfortable talking about their financial status, which ultimately helps them to feel good about the financial choices they are making for their college goals. Angee is a terrific employee. She never complains. She is always mindful and punctual of her scheduled hours and is prompt on keeping to those hours even during this pandemic work-from-home opportunity that we are all experiencing. She sets a great example for her team and for the IUPUC campus. Thank you, Angee. You are doing a fantastic job!"
IU Northwest
Missy Borter, of University Information Technology Services, whose nominator wrote: "I'd like to thank Missy Borter in Northwest UITS for her outstanding customer service during this pandemic. She was instrumental in helping my staff and me set up loaner desktops to be able to successfully work remotely. Missy truly went above and beyond to ensure work email accounts, as well as the two department email accounts, were set up correctly with the security certificates. She made sure staff had access to everything needed and was even able to get my wireless printer to work with this setup. Missy is always willing to lend a hand, answer questions and help in crisis situations. She really is wonderful to work with, and I am grateful she is always there for us! Thanks, Missy; we appreciate you!"