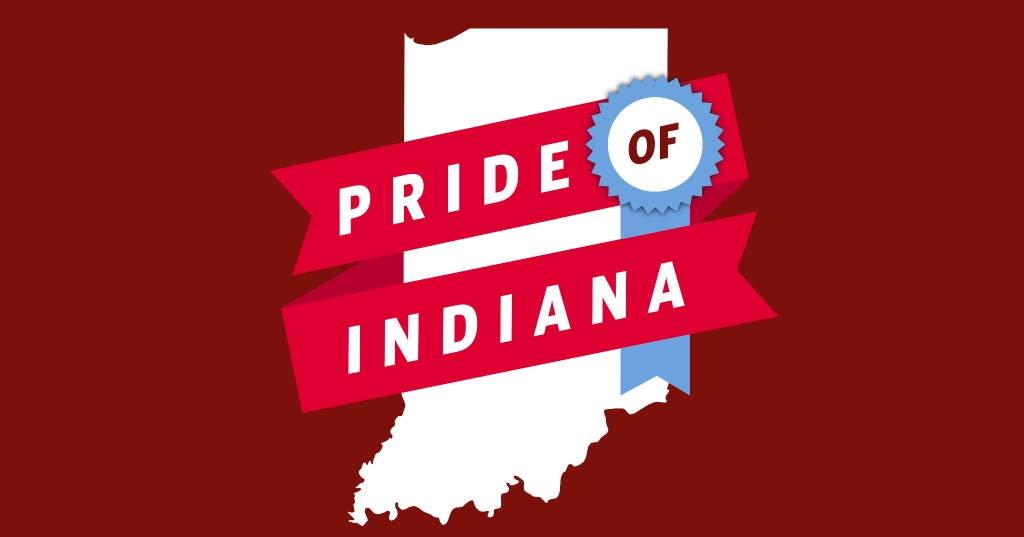 Pride of Indiana is a regular feature in Inside IU where Indiana University faculty and staff can recognize their colleagues for IU-related work they've done that goes above and beyond their job duties or responsibilities.
Submit a Pride of Indiana shout-out for a colleague who makes a difference in your department.
IU Bloomington
Katie LaPadula, of the Department of Biology in the College of Arts and Sciences, whose nominator wrote: "The Biology Department would like to thank Katie LaPadula for her hard work and dedication to our graduate students, especially over the last several months. As an advisor/coordinator of our graduate programs, Katie plays an important part in the student experience and their professional and personal success. She not only manages a myriad of responsibilities expected from such a position, but she also ensures that each student feels represented and heard. Katie is a valuable member of our departmental Diversity and Inclusion Committee and regularly promotes events, resources, etc., typically sponsored by IU's many wonderful cultural centers. We are fortunate to have recruited Katie to our department 2½ years ago and have enjoyed seeing her exceed our expectations in both her former role as a student services specialist and her current role. On behalf of our students and the department, thank you sincerely for your contributions, commitment and resilience!"
Dorothea Solymosi, of University Student Services and Systems, whose nominator wrote: "During a year in which outreach to our community was vital in order to admit and enroll new students, but in-person activities were sharply curtailed, Dorothea Solymosi was our salvation. She worked tirelessly with IU South Bend's enrollment services offices to ready and launch our communication campaigns. I can't imagine how we might have negotiated this year without her expertise, patience and dedication. Thank you, Dorothea!!"
IUPUI
Tamara Martin, of the Kelley School of Business, whose nominator wrote: "Tammy is wonderful to have as a colleague. She is professional as well as being a genuinely nice person. Her attention to detail and knowledge of the various elements at IU help ensure the success of her team and everyone who works with her. Everyone at the Kelley School relies on her knowledge, and we all truly value her expertise."
Marielle Petranoff, of the Office of International Affairs, whose nominator wrote: "We are not unaccustomed to Marielle going above and beyond the expectations of their responsibilities for communications within the Office of International Affairs. Yet recently, Marielle has again awed us with their commitment, friendly spirit, and balancing of projects and initiatives. This was clearly evident during the 2021 IUPUI International Festival, which Marielle transformed into a high-energy, high-quality and successful virtual event. What was even more inspiring was that in the midst of the festival, they also successfully completed a number of other social media and video requests. It isn't just OIA that benefitted from Marielle's efforts, but it was also members of the IUPUI community who were able to attend the festival events and will take advantage of the superior videos, websites and promotional materials that Marielle and their team developed. We can think of no one more fitting to receive this Pride of Indiana employee recognition."
IU Kokomo
Paul Cook, Kate Aguilar, Jim Coby, Erin Doss, Meg Galasso and Quiana Preston, of the Department of English and Language Studies, whose nominator wrote: "Six members of IU Kokomo's faculty and staff (Kate Aguilar, Jim Coby, Paul Cook, Erin Doss, Meg Galasso and Quiana Preston) collaborated on PodFest '21, an opportunity for students, staff and faculty to make podcasts for Women's History Month. Thanks to this creative project, 22 members of our campus community (and five community members) put their communication skills to work to promote inclusion and serve their community. What a splendid way to combine education, service and inclusion!"