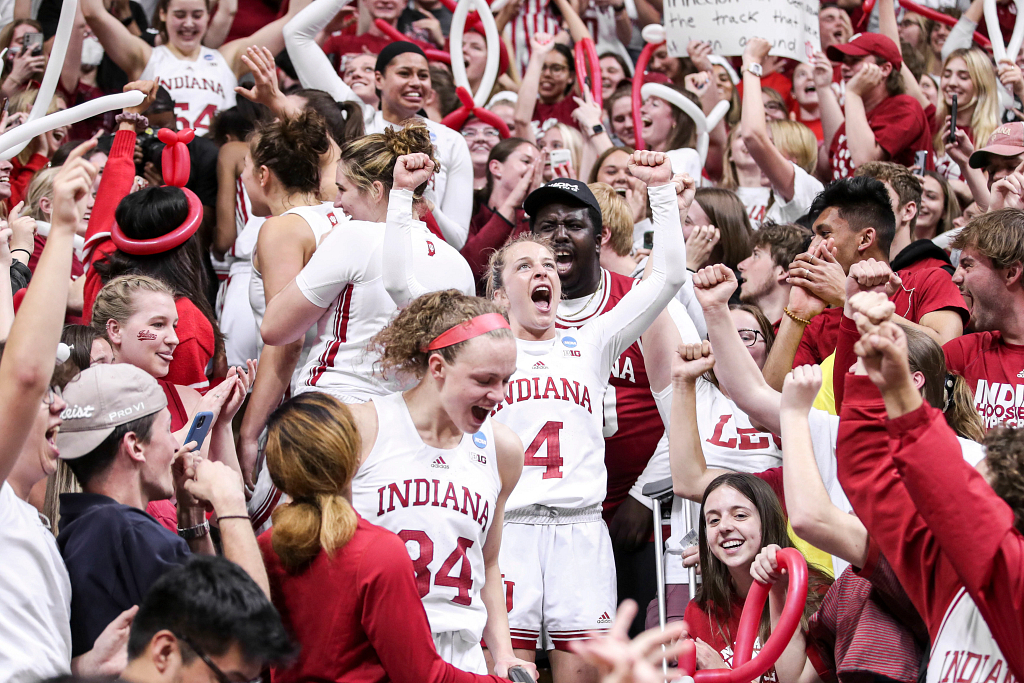 A crowd of 9,627 fans cheered as the Indiana University women's basketball team, sporting its classic cream-and-crimson uniforms, took the court at Simon Skjodt Assembly Hall for its second-round NCAA Tournament game in March. IU's roster featured domestic and international scholarship players who had been playing hoops since they were children.
Fifty years ago, such a scene was almost unimaginable for women who wanted to play basketball -- or any sport -- at IU and colleges across the country.
When IU started a varsity women's basketball program for the 1971-72 academic year, players were recruited with fliers posted around campus announcing tryouts. Most of the players were majors in the School of Health, Physical Education and Recreation, and they added numbers to their HPER shirts to create their basketball jerseys. The team practiced and played games in an upper-level gym in the HPER building with a limited gathering of family and students watching.
However, the enactment of the Education Amendments Act of 1972 that summer set a course for progress, with women's athletics programs making significant strides toward equity with men's programs. The federal legislation included Title IX, which prohibits discrimination based on sex at federally funded educational institutions. That includes athletics, meaning there must be equal participation opportunities and financing for men and women.
Now, the IU Department of Athletics offers 12 varsity sports for women and 10 for men, with the maximum number of scholarships allowed by the NCAA awarded in each sport.
Former and current IU women's basketball players Evelyn Butler, Vella Jo Price, Kiandra Browne and Mackenzie Holmes gathered recently to discuss their experiences at IU and the impact of the legislation.
"We definitely wouldn't be where we are without Title IX, and I'm very thankful for that," said Browne, who just completed her sophomore season at IU.
Initial steps
The women's liberation movement in the 1960s and the Civil Rights Act of 1964 helped create athletics opportunities for women at IU and other schools. Basketball and field hockey were the first extramural women's sports teams offered in the 1960s.