Editor's note: 'Tail' of the Tape accessibility document.
INDIANAPOLIS, Nov. 10, 2020 -- Having created and customized every part of IUPUI's trio of mascots' costumes and look, Jennifer Smith is likely the best authority for describing Jinx, Jawz and Jazzy.
Jinx: "He's friendly, has a completely undiscriminating eye. He likes you and wants you to like him."
Jawz: "You have to prove yourself with him. He's an intense guy, and he wants to engage with you in a genuine way. He's also completely loyal to the team."
Jazzy: "Her name is who she is. She's cool, she's hip, she's out there with everyone dancing and playing games. She's a cool cat."
Read Part 1 about IUPUI's first mascot, Jinx, and Part 2, which examines the introduction of Jawz and Jazzy: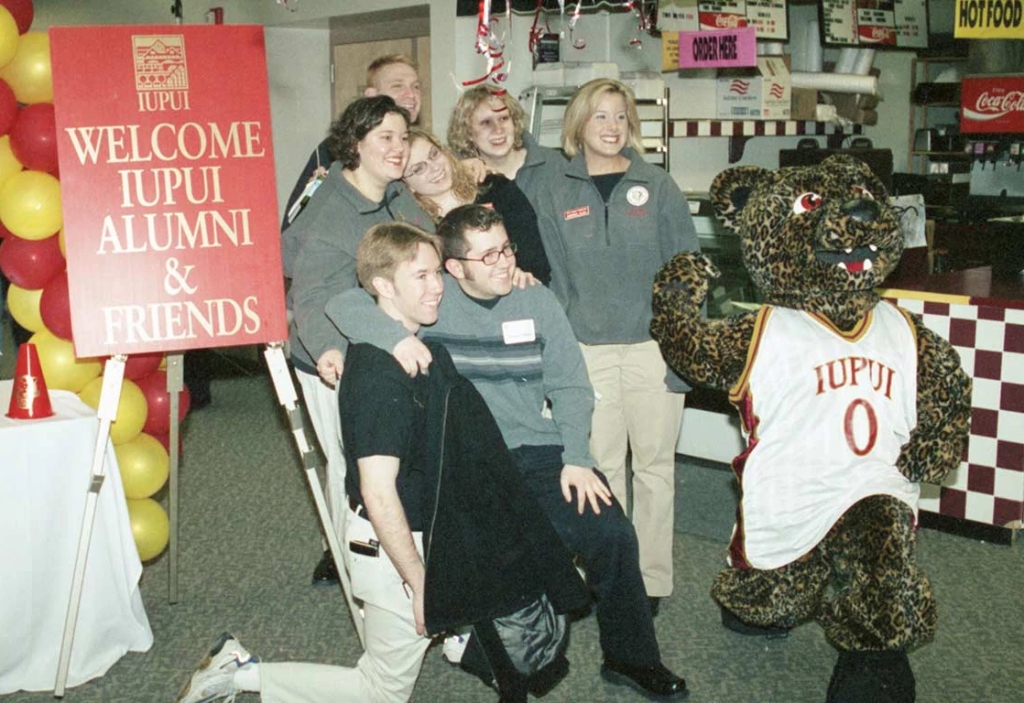 Part 1: An evolving campus
Learn about IUPUI's transition to Division I athletics and the first Jaguars mascot.
Meet Jinx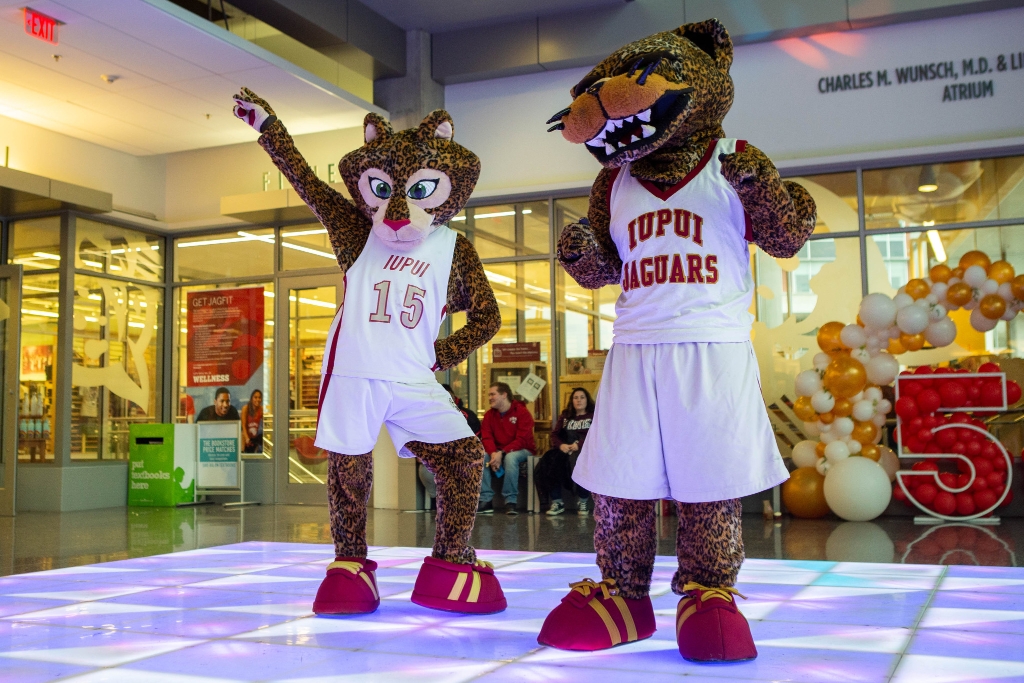 Part 2: Expanding the mascots
Learn about how the mascot program expanded with the additions of Jawz and Jazzy.
Meet Jawz and Jazzy