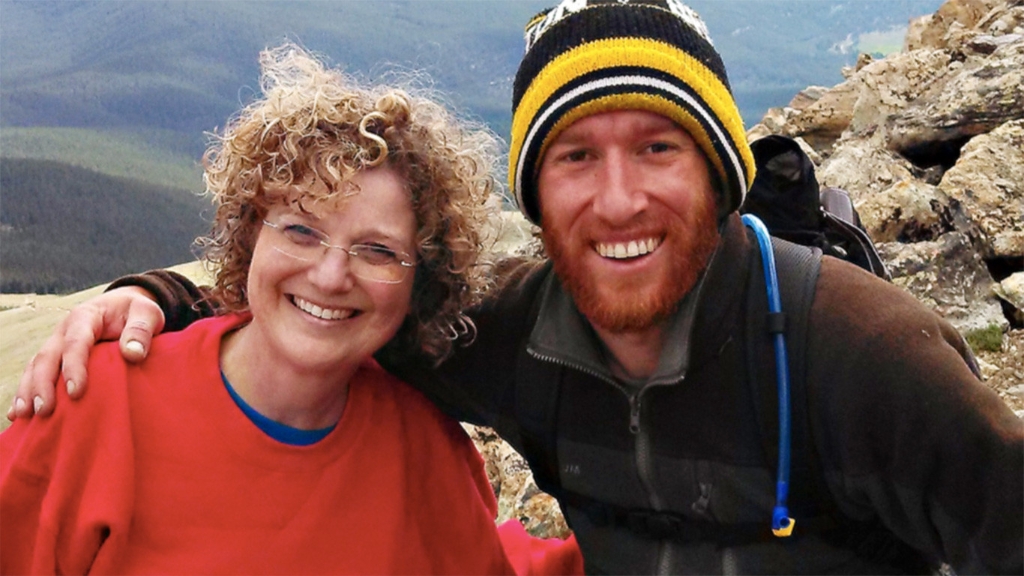 Mount Elbert's false summit lay just ahead, but there was at least another hour's climb to the 14,440-foot summit. The air on Colorado's highest mountain was thin, so even in July, it was cold.
Every 50 paces or so, Idalene "Idie" Kesner stopped to catch her breath. Her ankles and knees throbbed.
As a board member for Lincoln Industries, she had committed to this climb as part of an awards program for employees in the metal company's wellness program. She had prepared for this day two summers ago with months of cardio and weight training.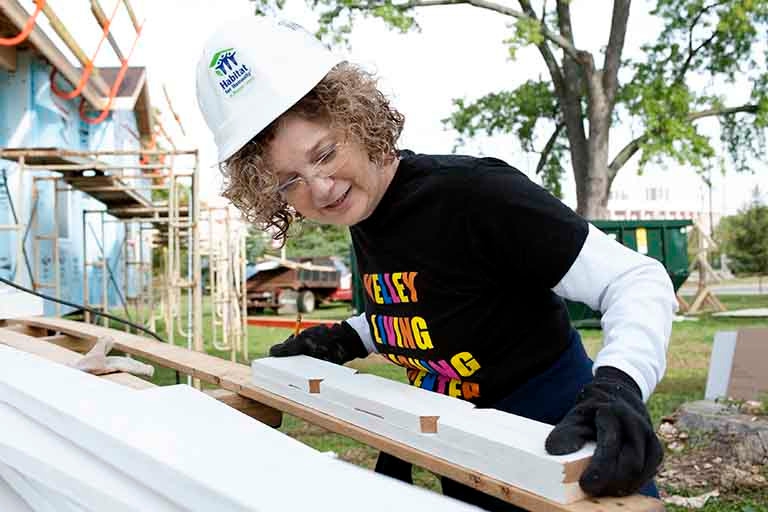 Now, not far from the summit, she was seriously questioning whether she should -- or could -- push on. Perhaps the false summit was good enough.
And then she heard it.
Somewhere ahead, a stranger began whistling. And not just any tune. Clearly and unmistakably, the Indiana University fight song rang out on Mount Elbert. It was the motivation the IU alumna needed.
Kesner, dean of the IU Kelley School of Business, kept on going and met "the whistler," a new IU graduate, upon reaching the summit.
"Our brief encounter energized me and gave me the momentum I needed to continue the climb," Kesner said. There was an incentive, too. "On the way, I passed a hiker wearing a University of Kentucky hat and thought, 'No way is he going to beat me up the mountain!'"
And he didn't.
It's not the first time that Kesner has been a trailblazer. In May 2013, she was named the first woman to lead the 9,400-student dual-campus business school in its nearly 100-year history. Since then, she has directed Kelley through a prodigious period in its history.
She is proud of what faculty and staff have done to raise the school's profile nationally and internationally, including launching a major branding campaign. Last fall, she presided over the dedication of Kelley's expanded home for undergraduate programs, the $63 million Hodge Hall.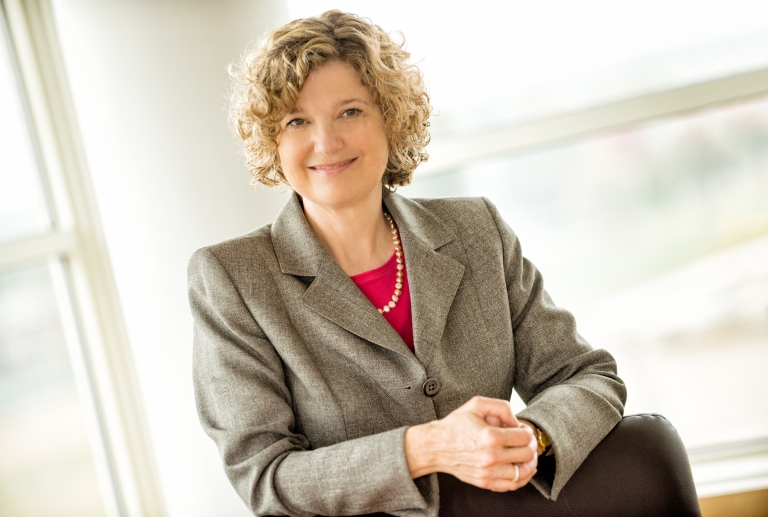 Kesner, who also holds the title of the Frank P. Popoff Chair of Strategic Management, received both her MBA and Ph.D. in business administration from Kelley; her doctorate was awarded in 1983. She also earned a bachelor's degree in business administration from Southern Methodist University.
A lot has changed since 1983, when she became the first female full professor on the faculty at the University of North Carolina's Kenan-Flagler Business School, where she taught for 12 years and held a titled position.
At that time, there was only one restroom designated for faculty -- a men's room. Initially, she was asked to use the general restroom for women.
"I had to make a statement by using the faculty restroom, which caused my male colleagues to take notice."
The situation changed within days.
Kesner returned to Kelley as a faculty member in 1995. She chaired its Full-Time MBA Program from 2003 to 2006 and its Department of Management and Entrepreneurship from 2006 to 2009. She co-directed the school's Consulting Academy from 1996 to 2003.
According to Kesner, her leadership philosophy is based on lessons learned from her father, Sam, who rose from poverty to become the first member of his family to attend college. A trained chemical engineer, he served in World War II and then built a career as a stockbroker.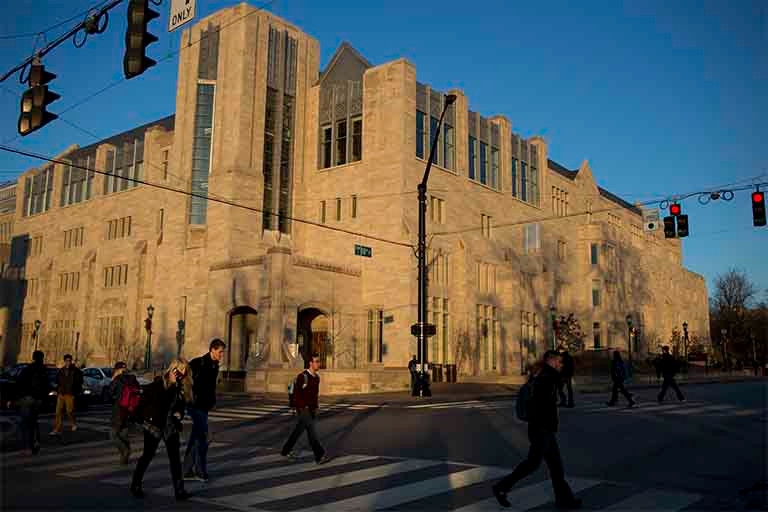 She initially wanted to follow in her father's footsteps; they used to discuss the markets every night in their Dallas home and together watched "Wall Street Week with Louis Rukeyser," then an influential PBS program.
A key moment in her life came when one of her professors at Southern Methodist University, impressed with her orientation toward strategy and organizational behavior, encouraged her to pursue an academic career and specifically IU for her MBA and doctorate.
"Nothing could have been further from my mind," Kesner said. "But an opportunity not on my radar changed the course of my life in ways too many to document."
She completed her doctorate at a time when many business schools sought to hire more women and faculty knowledgeable about strategy.
"Not everyone is as fortunate as I've been in career timing," Kesner said. "But even if luck puts you in the right place at the right time with the right influences, it's still up to you to recognize the moment and make it bigger and more meaningful."
Among the advice that Kesner gives to other women in business and academia is to stop putting pressure on themselves to take the route they think society believes they should take.
"There's a metaphor in Sheryl Sandberg's book 'Lean In' that I really like, and that's to think about the path to success not as a ladder, but as a jungle gym," she said. "Isn't that a great image? That really represents the reality -- there is not one straight climb to the top."