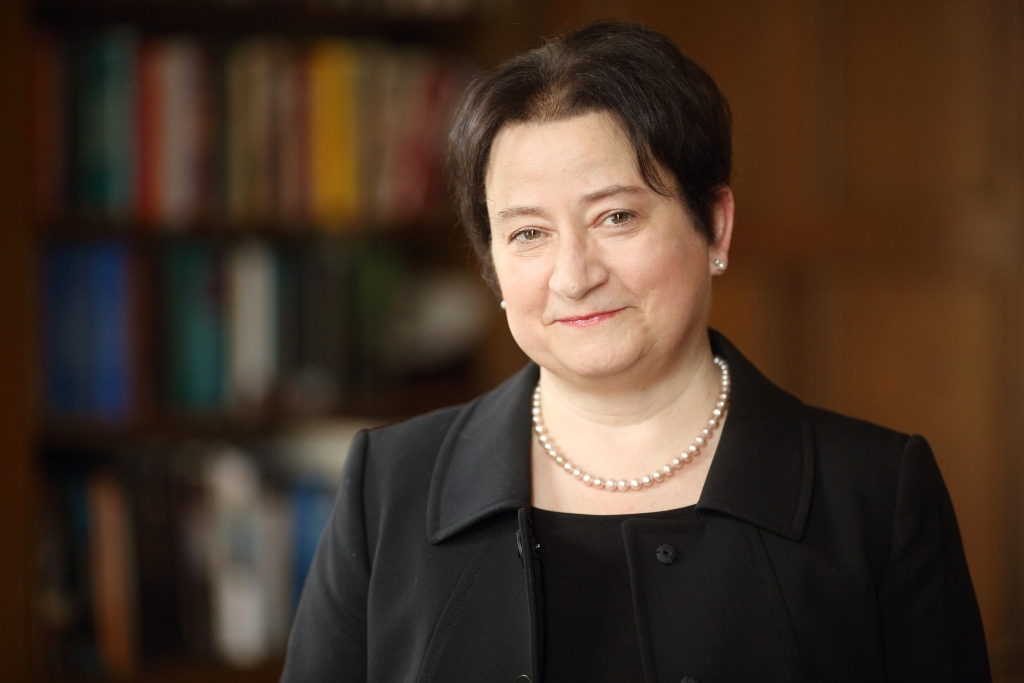 When Lauren Robel looks across the IU Bloomington campus, she sees strong women.
They are chemists, poets, legal scholars, police officers. They are musicians, entrepreneurs, athletes, writers. And they are mentors, advisors, teachers, leaders.
Robel herself was the first female dean in the Maurer School of Law's history, a position she held for more than a decade before stepping into her current role as the academic leader of campus in 2012.
"When I graduated here in 1983, women were just beginning to go to law school in large numbers," she said. "On the other hand, our law school graduated its first woman in 1892 -- to put that in perspective, Harvard had its first entering class of women in 1950. So this is a law school that has always been ahead of the curve. When I first went out into the world, there wasn't a lot of female leadership in law."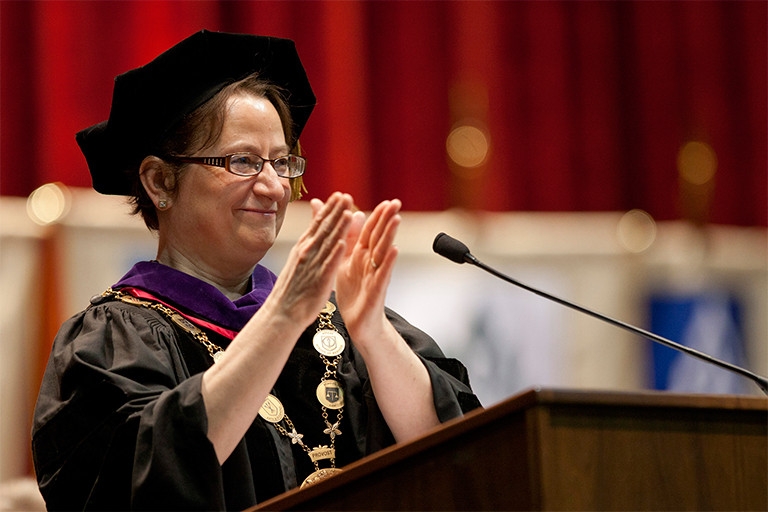 There are moments, she said, when the strides women have made in her profession are shifted sharply into focus.
A few years ago, Robel returned with a class to the Chicago-based federal appellate court where she'd clerked as a newly-minted lawyer. There, she faced a panel of three female judges, one of whom is African American, as she argued a case involving claimed racial discrimination during jury selection.
"There was an African American woman on the bench, who likely very well understands what it means to see racial discrimination, and two other women there, listening to a woman attorney, all in a court where I'd spent so much time," she said, pausing for words before continuing, "It hit me emotionally after the argument, when I got on the elevator. It felt like I'd come home, to a home that had just gotten better."
Now, in her role as provost, Robel strives to support female students, staff and faculty members across the Bloomington campus with an ever-growing list of initiatives, development and recruiting efforts.
"We're focusing on women in the sciences, including working with the first female chair of the Department of Mathematics on a recruiting initiative," she said. "And among other things, we're working on leadership development efforts for female faculty members, and we've developed a set of initiatives that support all victims of sexual assault and wellness for students in particular."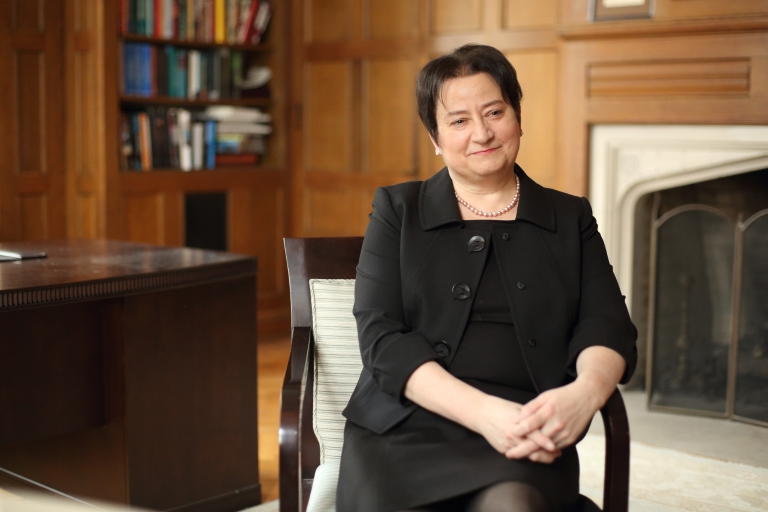 In addition, as IU increasingly occupies a place in the larger world, Robel sees the university's role and responsibility to women expanding correspondingly.
During a visit to Liberia several years ago, she gave the country's first female president Ellen Johnson Sirleaf an original drawing by local political cartoonist Joel Pett. The drawing featured a little girl looking up from her paper after reading a headline about Sirleaf's election, asking her mother, "When are we going to catch up with Africa?"
"International engagement is so important for the development of women around the world," Robel said. "What higher education does best is open doors and make opportunities. And if you're in a developing country, especially one in which you've got a different set of gender issues -- and Liberia certainly does, for it is no more post-gender than we are post-racial -- it really does help to have the opportunity to see women in positions of power and teaching, to have that interchange between students and for each of us to be thinking about each other's challenges."