For IU first lady Laurie Burns McRobbie, timing is everything.
Growing up in the '50s and '60s, she witnessed the civil rights movement and the second wave of feminism, sparking her interest in philanthropy. Over the next two decades, she found herself at the forefront of the personal technology boom, which led to a successful career in informatics and eventually brought her to IU.
Whether it's her philanthropic work or her push for more women in technology, McRobbie has spent her career not only blazing trails but reaching out to help other women achieve as well.
"I didn't really set out to think like this but it has really been the defining theme of my life," she said. "It just is what I care about. It really defines everything."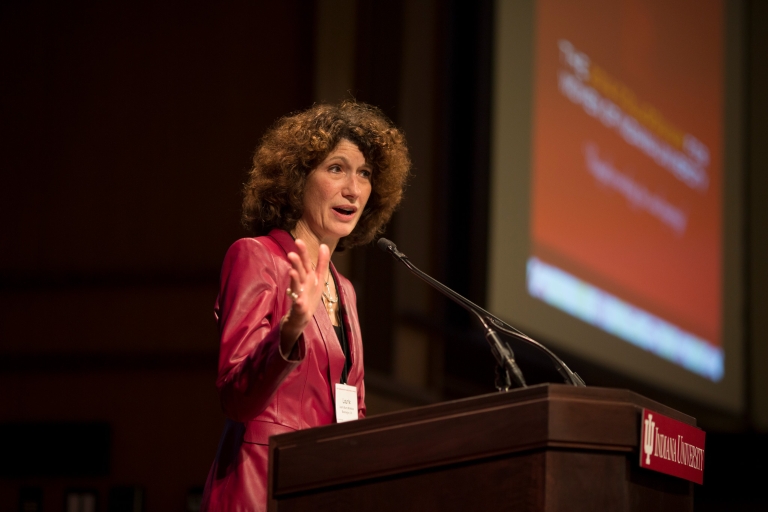 Looking back, McRobbie traces her interest in academia, history and community involvement to her upbringing.
Her father was a university professor and her mother was the only woman on Ann Arbor's city council during her tenure and only the second woman to run for mayor in the Michigan town.
Throw in the change that was happening in America at the time and growing up on a college campus, and the foundation was laid for McRobbie's years of community involvement and leadership roles.
"I think being connected to an institution of higher education very early, I just gravitated toward academia," she said. "I literally have lived and breathed higher education -- especially big, comprehensive research universities -- my entire life. I don't remember when I wasn't somehow connected to that."
With a love of the past, McRobbie received a degree in history from the University of Michigan, where she helped establish a major in women's studies.
In the early 1980s, McRobbie's path would take a different direction after meeting her first husband -- a self-described "computer guy" who was at the forefront of the digital technology movement.
McRobbie then began working for the University of Michigan's information technology organization, where she held many management and executive positions.
"I happened to catch a wave of innovation and implementation, so there was a lot of work to do, and it was very exciting because it was new," she said. "I sometimes refer to myself as an accidental technologist.'"
McRobbie eventually became executive director of Internet2, a technology consortium for which IU operates its national and international networks. Through that work, McRobbie, widowed at the time, would meet her current husband, Michael A. McRobbie, who would later become president of IU.
In her role as IU's 18th first lady, McRobbie has merged her passions for philanthropy and technology.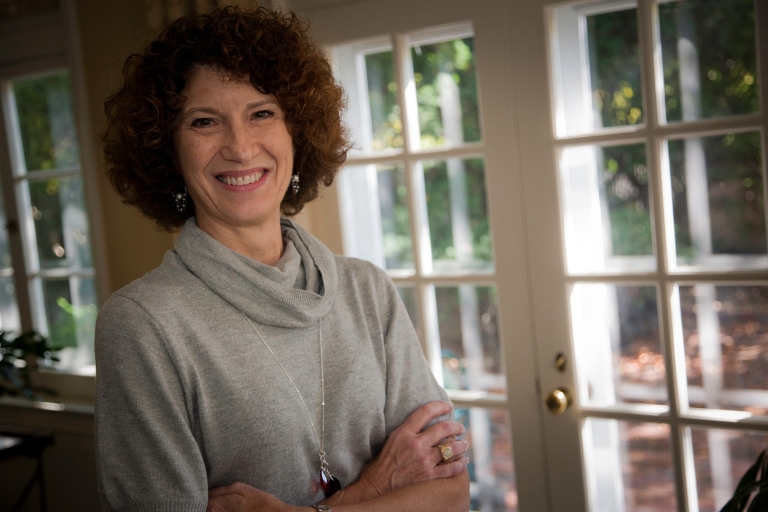 In 2010, she founded the Women's Philanthropy Council at the IU Foundation. The council helps guide women's philanthropic initiatives at IU and educates women about philanthropy. Since its establishment, the council has awarded more than $330,000 in grants to nearly 30 organizations affiliated with all eight of the university's campuses.
More recently, McRobbie has used her career experience to promote women in technology.
She holds an adjunct faculty position in IU's School of Informatics, Computing and Engineering, where she helped found ServeIT service-learning clinic, which connects IU students with technology skills to small nonprofits with technology needs. The program is popular among women; almost half of its interns are women.
"From an informatics perspective, it's a program that speaks to women," she said. "If you're interested in a technology career, through the clinic you can work with a team and collaborate, which is important to women. You can code and you can make all this cool stuff and you can go and help your community."
She also helped found the Center of Excellence for Women in Technology on the Bloomington campus. The center seeks to create, foster and improve academic and professional opportunities for female students, faculty and staff working in or with technology.
McRobbie said she finds inspiration in the men and women she meets every day, especially during her international travels with her husband.
She is hopeful for the future, particularly women's increased role in technology, and the legacy she hopes to one day leave behind.
"You have to be persistent. You have to believe it's possible to change. And you have to be prepared for it to take a long time," she said. "You might not see results immediately. You might only see a small step, but you must keep going."