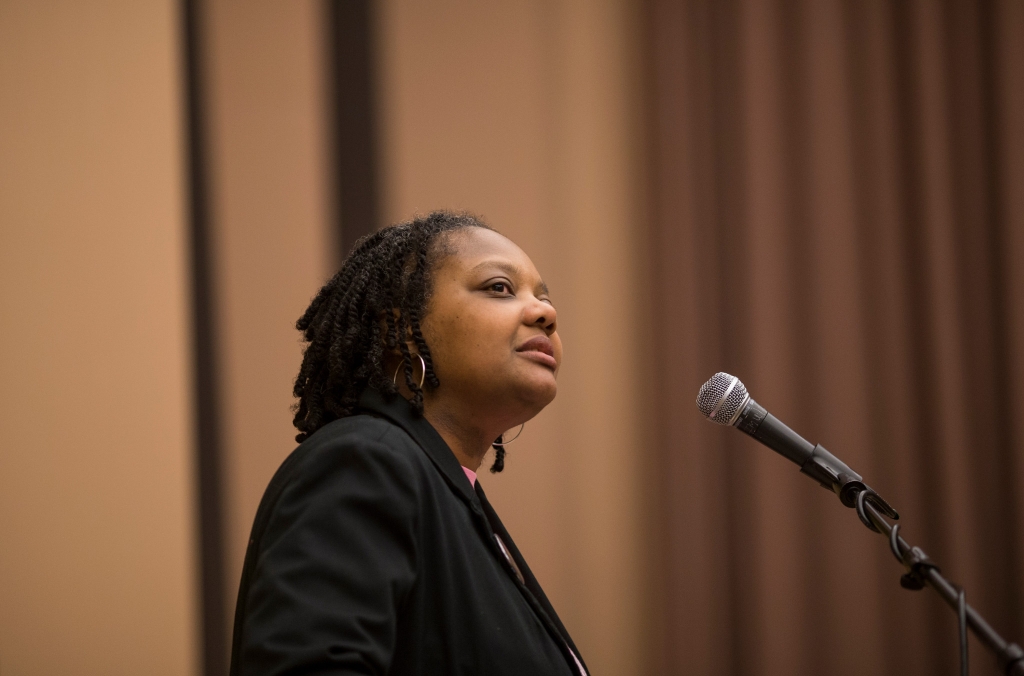 "They were women then | My mama's generation
Husky of voice -- stout of | Step
With fists as well as | Hands
How they battered down | Doors | And ironed | Starched white | Shirts
How they led | Armies | Headragged generals | Across mined | Fields | Booby-trapped | Ditches
To discover books | Desks | A place for us
How they knew what | we | Must know
Without knowing a page | Of it | Themselves."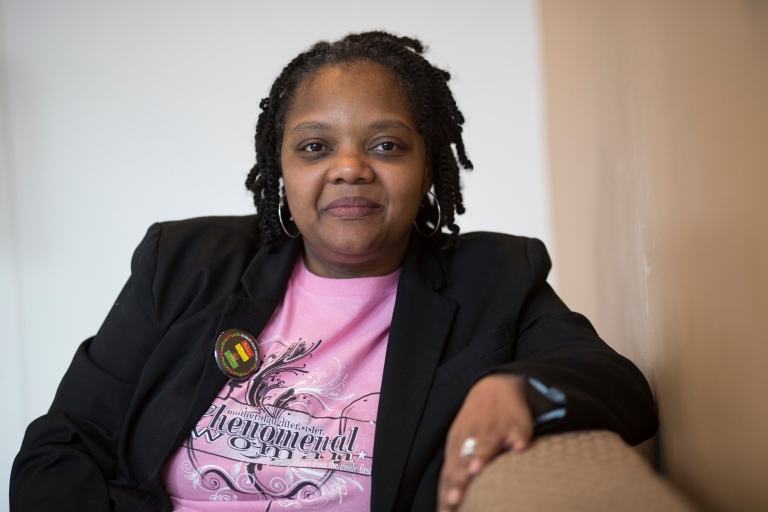 The words in Alice Walker's poem "Women" are onesStephanie Power-Carter knows by heart.
"I love that poem because to me it encapsulate all of the women in my life and what they mean to me," said Power-Carter, director of the Neal-Marshall Black Culture Center and an associate professor in the IU School of Education. "They knew so much without being able to take part in it. Even my mother, they struggled so much for me to be here in this place so there's no way I could leave them behind. So when it comes to the kids, I fight for them like they fought for me."
Growing up in Elberton, Ga., Power-Carter was surrounded by a large extended family -- about 20 aunts and uncles and two sets of grandparents. Although her parents did not have college degrees, whether to pursue an education was never a question in her household.
"All of (my family) really instilled in me the importance of an education," she said. "College was an expectation, education was an expectation."
Along with a thirst for knowledge, the desire to teach others was also planted in Power-Carter at a young age. Growing up, she spent hours alongside her sister playing school. Always eager to be the teacher, Power-Carter remembers with a laugh the large coffee cup she would hold as a symbol of being "the teacher."
Description of the following video:
[Words appear: Stephanie Power-Carter, director, Neal-Marshall Black Culture Center]
[Video: Stephanie Power-Carter is sitting in front of a bookcase, speaking to someone off screen]
Stephanie speaks: Giving back is just a part of who I am. I was raised that way, and I was mentored that way that people poured into me and they helped me navigate places and spaces that I would not have been able to without their assistance.
[Video: Exterior of the Neal-Marshall Black Culture Center on a winter day appears, Stephanie is at a podium speaking]
Stephanie speaks in a voiceover: I wanna welcome you, on that note, to the 13th annual African-American Reading and all I'm going to say is read on, okay?
[Video: A crowd of people are gathered in a large room in the Neal-Marshall Black Culture Center, Stephanie is speaking at the podium, books sitting on display]
Stephanie speaks in a voiceover: I do the African-American Reading every year. We bring about 200 high school students to campus and they read works by African-American authors.
Stephanie speaks: I have seen kids who get up at the reading and read.
[Video: A student is reading at the podium in front of the crowd of students.]
Stephanie speaks: And for some of them, it's actually life changing. I can remember a young woman who pretty much after she had this experience and her peers saw her as a writer, it changed her. She started a poetry club at her school.
[Video: a panning shot of bookcases appears]
Stephanie speaks: It's educative to me as a black woman who's a little removed from what it feels like to be a teenager. But it's a nice reminder, and I think we all need to remember that feeling of isolation, or not fitting in, or my life is a mess, or my life is going great, or how do I navigate college, or I don't think I can go. All those things that run through their minds, they need those opportunities.
[Video: two female students rap on stage, students in the crowd clap]
Stephanie speaks: We stand here because of a wonderful legacy of people like Herman B Wells, Herman Hudson, Charlie Nelms.
[Video: A sign features images of IU's past influential people]
Stephanie speaks in a voiceover: So there are lots of Advocates for diversity over the years.
Stephanie speaks: And so we're here to make sure that we continue that legacy. And of course, there are always challenges and things are constantly changing. But I think it's important that we continue to grow and evolve and try and meet the needs of this generation of students.
[Screen fades to black]
[Words appear: INDIANA UNIVERSITY]
[Words appear: Fulfilling the promise]
[END OF TRANSCRIPT]
In her play and later in life, Power-Carter found inspiration in the strong teachers she encountered every day, those who didn't just show their support in the classroom but were also part of the community.
"All of my teachers, white, black, they really had a sense of caring and were a part of my extended community," Power-Carter said. "(I knew) Mrs. Willingham was going to see my mom in church, Mrs. Blackwell was going to see my mom at some event. So those are the kind of memories of my childhood, memories of home, memories that kind of shaped who I am."
It was middle school English teacher Sarah Thornton who really solidified Power-Carter's desire to spend her life teaching others.
"She was a phenomenal woman and role model," she said. "She took time out with me, she encouraged me and helped me all the way through. She was somebody I wanted to be like."
Armed with the support of her family, teachers and community, Power-Carter went on to receive her bachelor's in education from the University of Georgia, a master's in teaching from Piedmont College and a doctorate in language and literacy education from Peabody College of Vanderbilt University.
She began her career teaching high school English in Athens, Ga., before coming to IU in 2002.
In addition to the work she does with students as an educator and director of the Neal-Marshall, Power-Carter is also a large supporter of her community. Much of her research is "on the ground," resulting in projects or initiatives working with youth.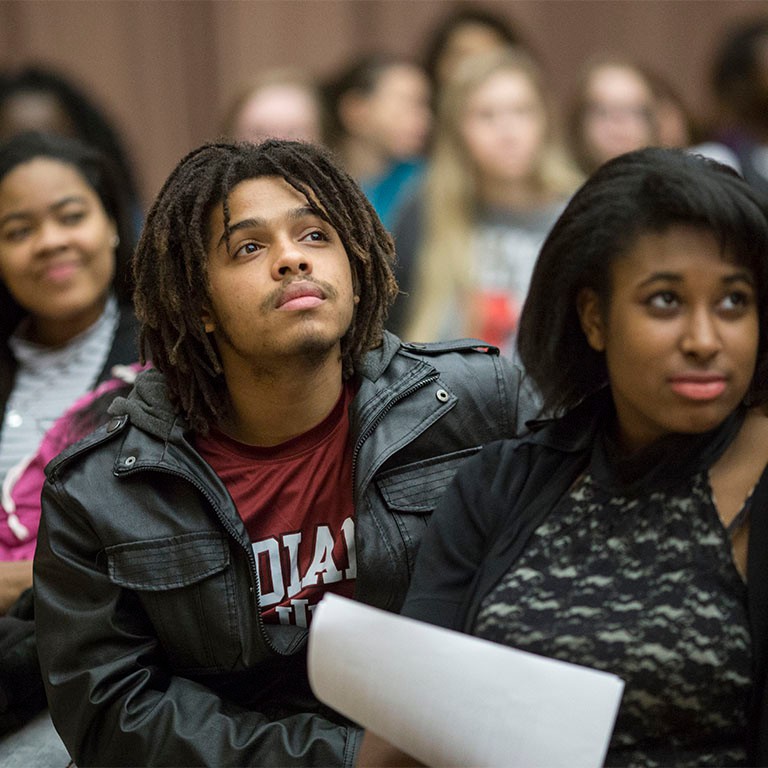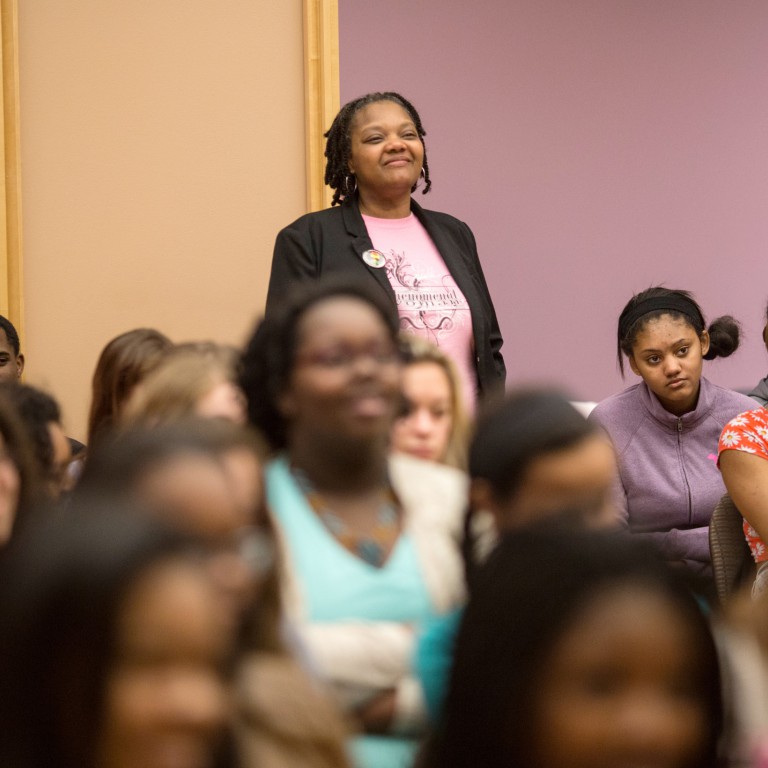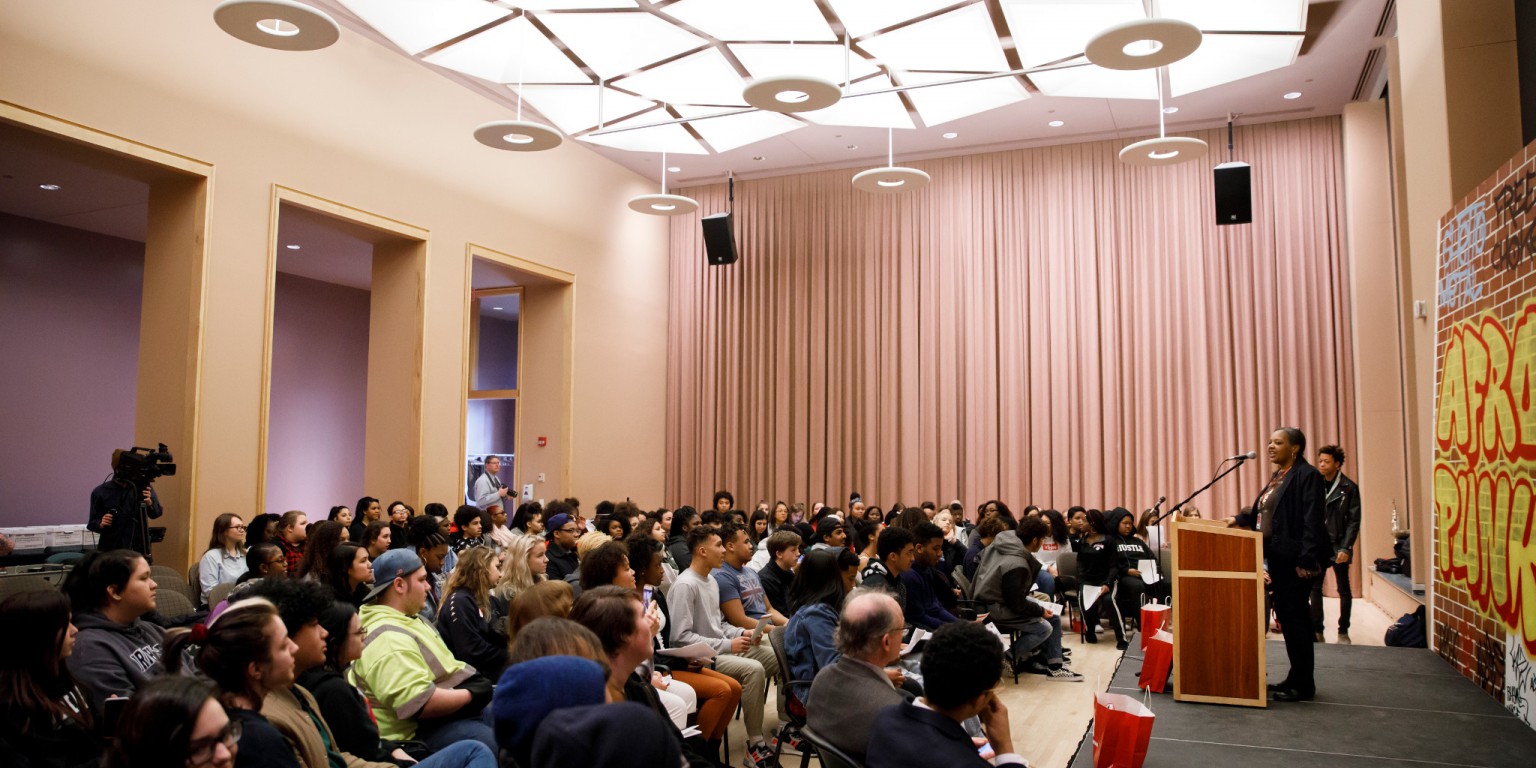 She founded IU's African American Read-In, a campus-wide program that invites local high school students to pay homage to black authors. In 2005 she organized Closing the Gap Community Literacy Intervention Program, a community-based research program working with African American high school students who wanted to improve their literacy abilities in preparation for college.
She also started Sistah's Who Care, which brings together women and local high school students to provide support for young women of color; and Social Graces, an etiquette program for African American youth. She volunteers through a local high school mentoring program called Movement.
When reflecting on her passion for helping the next generation, Power-Carter goes back to her two grandmothers who -- although very different from each other -- instilled the importance of helping others.
"Both of them are in me and very much a part of who I am, but I think one thing they gave me is that idea of caring for others," she said. "That's what brought me to this profession of education and even at the Neal-Marshall Black Culture Center. Both of the hats I wear are about giving back and helping others and that your success is built on other people's struggles. So I never want to forget that."