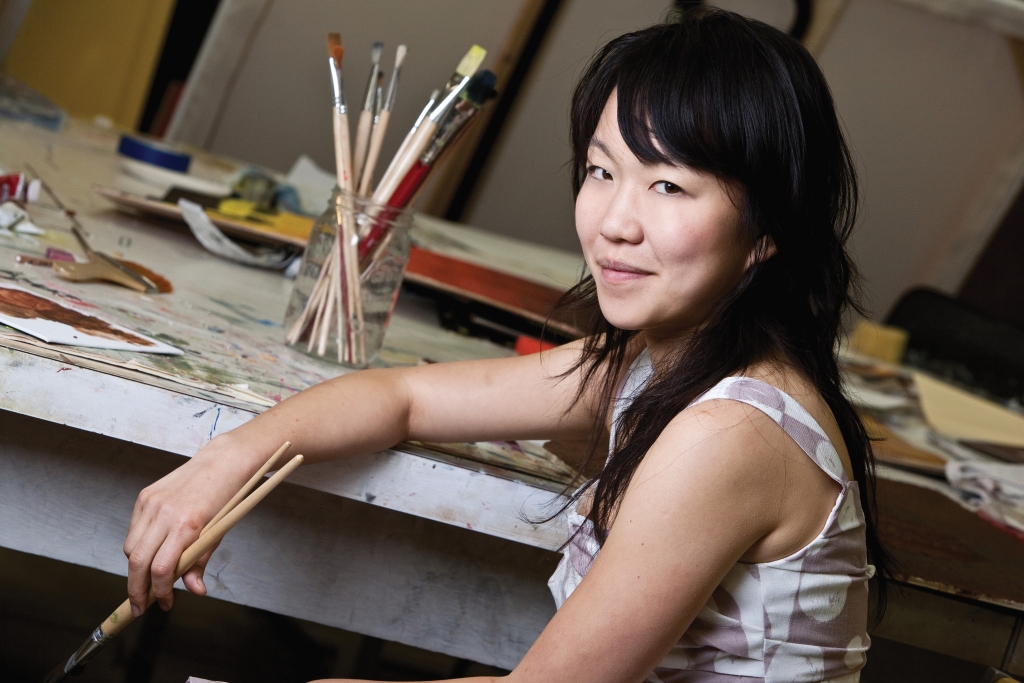 As a child, Ann Kim moved back and forth between each U.S. coast and South Korea. By the time she was 13, she had attended three elementary schools and two middle schools; she said art was the only constant in her life.
"I remember the first thing I ever wanted to be was an artist at the age of 5 because I liked to draw," she said. "When I was in middle and high school, however, people convinced me that being an artist is not a stable career and that I should go into something more marketable like law. After my first art history and studio class, I knew I was in trouble; this is what I wanted and needed to do."
Now an associate professor of fine arts at Indiana University East, Kim earned her Bachelor of Fine Arts in art practice and Bachelor of Arts in art history from UC Berkeley. She also holds a Master of Fine Arts in studio art from Mills College in Oakland, California, with concentrations in painting and drawing.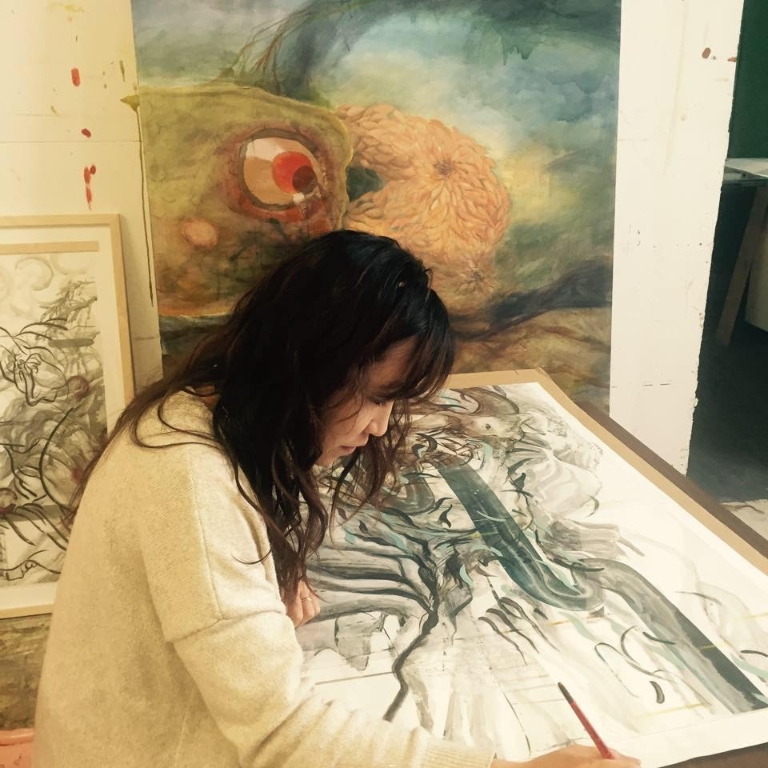 "I am interested in art's ability to make something personal into something universal," Kim said. "It is a form of communication that comes from deep inside of you, but through being honest with your work, it is able to relate to people who have had different life experiences on multiple levels: visually, emotionally, psychologically, conceptually, etc. It is a form of language and a form of communication that when effective, can transcend preconceived expectations and boundaries we have."
Kim's mixed-media work has been on exhibit nationally and internationally, and she has received numerous grants, fellowships and awards. She is also the president of the Board at the Dayton Society of Artists, the second oldest nonprofit arts organization in the area.
Kim joined the School of Humanities and Social Sciences at IU East as an assistant professor of fine arts in 2011 and was promoted to associate professor in 2017. She has received two IU New Frontiers Exploratory Travel Grants, as well as IU East honors including a Faculty Research Support Fund, Summer Faculty Fellowship, LEADS High-Impact Practice Grant and the school's Outstanding Academic Advisor Award.
"I find that teaching is a two-way street. Yes, I teach them about art history, techniques, question them once in a while into opening their minds to other ways of thinking, etc.," Kim said. "At the same time, I also receive some beautiful feedback that makes me believe in art all over again, every day."
But as a professional artist, Kim said she does find that obstacles exist for women.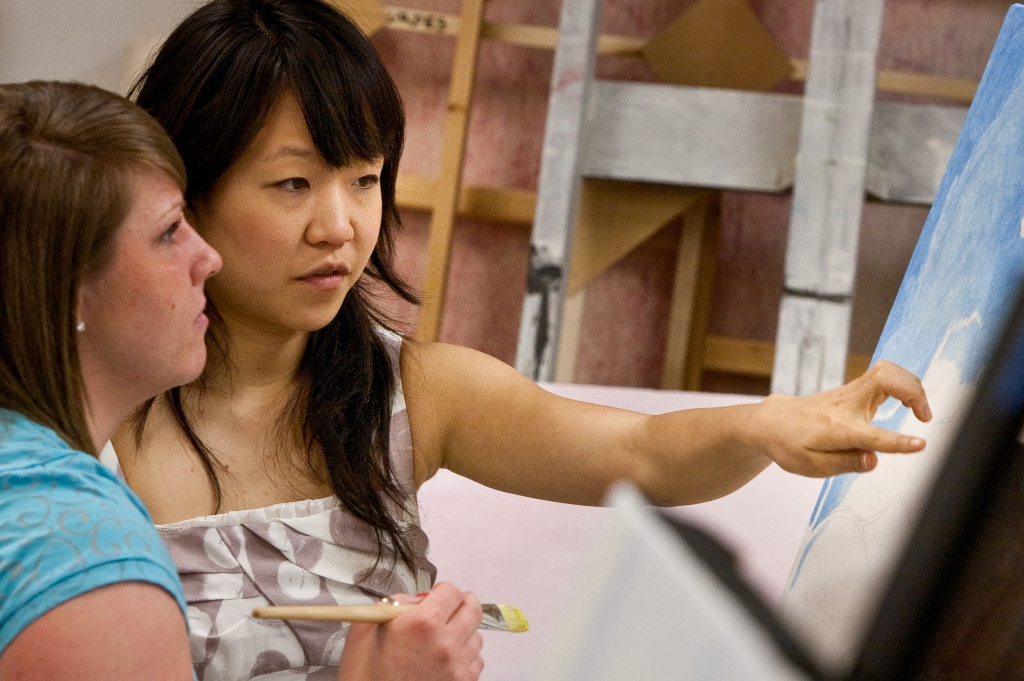 "When I was going through undergraduate and graduate school, I had 11 female full-time faculty members with whom I worked; only one had a child, and this happened after she was already tenured in her 40s. Being 19 years old, and wanting to become like them, I simply assumed that to be an impactful contemporary artist, I had to either choose art or having a family.
"Of course a lot has changed since then, and I am grateful every day to those amazing women artists who proved me wrong and are finding ways to balance their art career with family life, although that comes with a whole other set of issues I can bring up about the still-present expected gender roles. But I felt like it was not until I was in my mid-20s that I started to question things I took for granted in the art world: Why is it that more women receive terminal degrees in studio art but more men are tenured faculty at universities? Why is it that solo exhibitions at major museums and galleries are almost always overwhelmingly for male artists?"
Kim is represented by a woman-owned gallery in Columbus, Ohio, where more than half of the artists are female. "The fact that this is a known anomaly is quite sad to me, and points to the fact that we have a long way to go until we change the landscape of how the art world and the art market functions," Kim said.
"I have been trying to deal with this through finding my community of strong women artists. I am in a local group called 'Lady Painters of Dayton' that meets every month to conduct group critiques and socialize. I also am very vocal in my own classroom about not only my personal experiences but also the large statistical data that shows gender inequality in the art world so that my students become educated and hopefully take on the efforts to change the status quo. I am also holding more leadership positions on various boards in the community because I believe it is important to have women in decision-making roles within our own communities. Perhaps I approach this in the same way that I approach art: Do not blindly accept the status quo. Question everything."