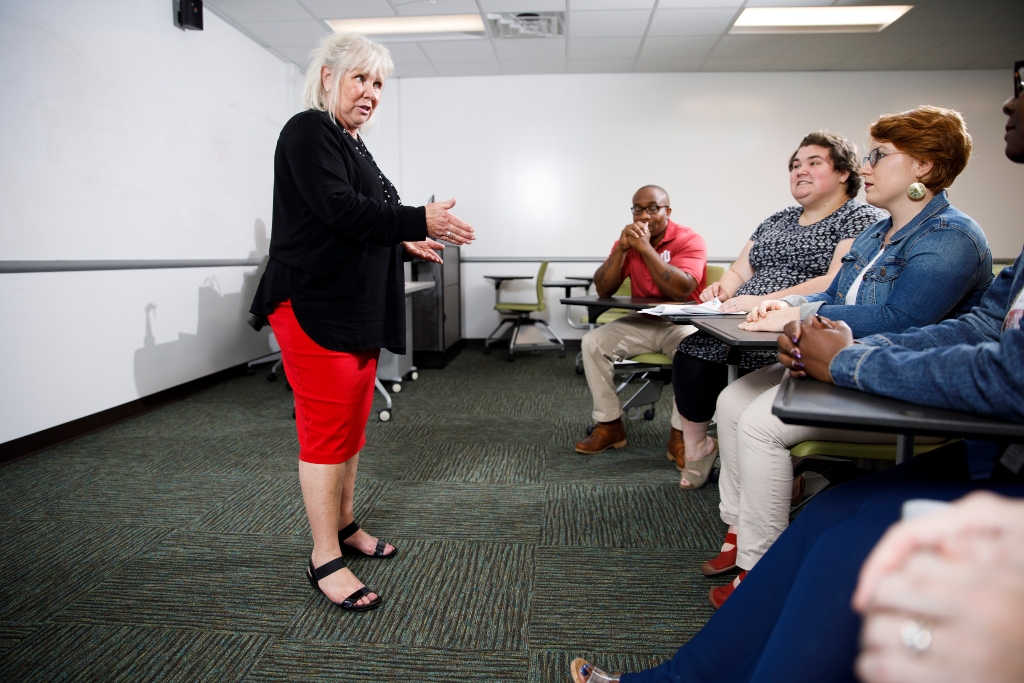 When Jan Nes was 18, she traveled to India. The extreme poverty she saw shocked her. She's never forgotten those sights or the desire to do something about them.
After she returned home to Fort Wayne, Nes pursued the knowledge and skills needed to help others. As the Master of Social Work program coordinator at Indiana University Fort Wayne, she has helped dozens of social work students do the same.
Before coming to IU Fort Wayne, Nes oversaw a bachelor's social work program at the University of St. Francis, also in Fort Wayne, for 19 years.
"I think what drew me to social work was quite a bit of international travel and exposure to poverty," she said.
For Nes, international travel included trips with her family to Norway and an 11-month solo trek through a number of countries, including India. She took that trip after graduating from high school.
The trip was a birthright, of sorts. A self-described first-generation immigrant in America, Nes grew up in Fort Wayne with a Norwegian father, who had served as chief steward for the Norwegian merchant marines, and an Australian mother. Her parents had met in Australia during World War II and later came to the U.S.
It was a household where she heard different languages and different accents and developed a global awareness, Nes said.
There were stories about the oil tankers her father sailed on during World War II. The Germans torpedoed two of the tankers. In one case, the crew was captured by the Germans and taken prisoner, but they managed to escape prior to their scheduled transport to concentration camps.
There were other stories, too, but they weren't about exotic locales. "The stories I heard were of opium dens in China and begging children in India. The stories were absorbing. They helped me understand human struggle and made me realize that the world was a very complicated place reflective of global-level inequalities."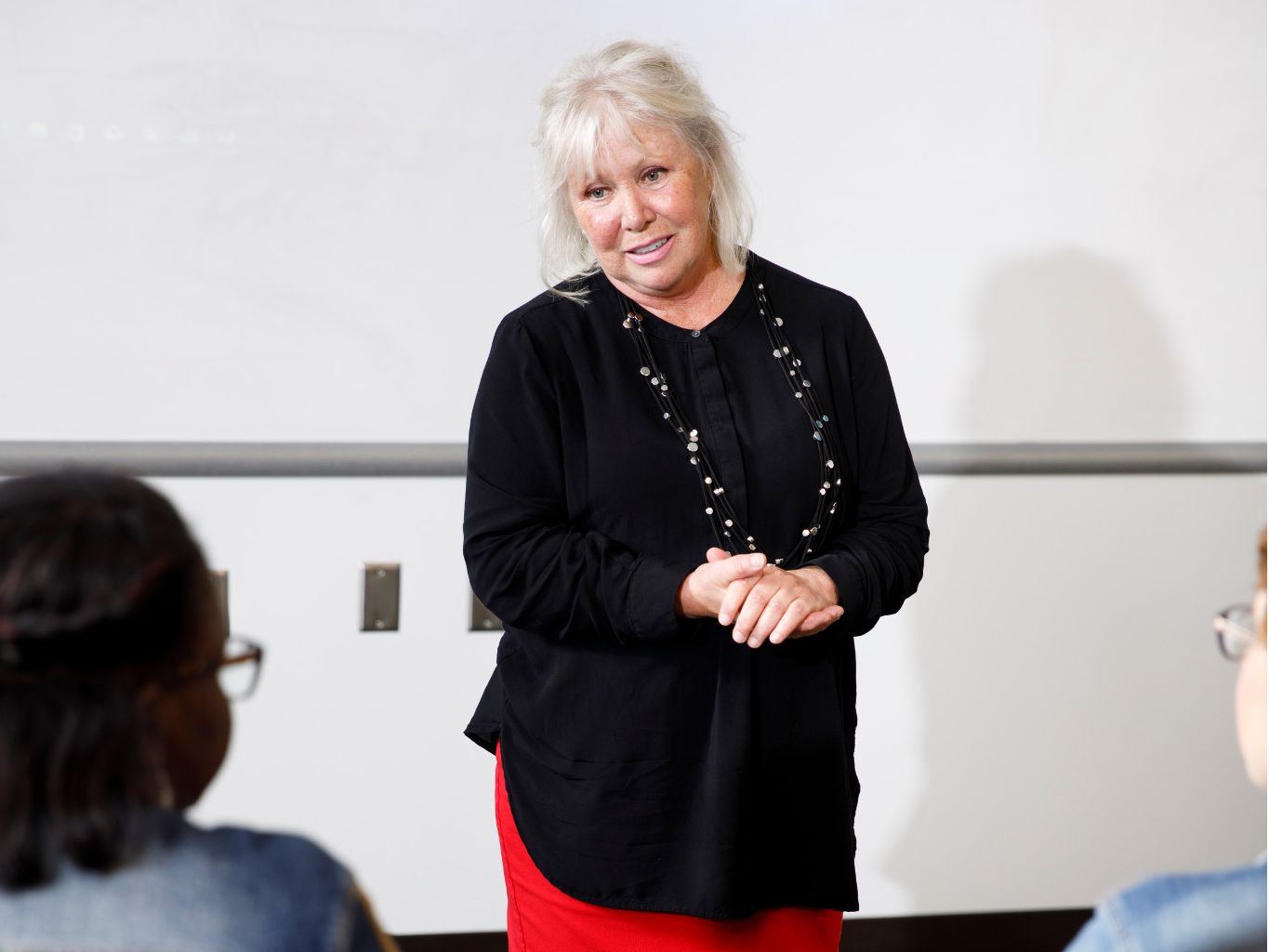 All of the trips overseas were important to her, but the 11-month excursion left a lasting mark. "I was on my own and had to navigate different countries, regions and languages -- and certainly spaces that were distinctly different from what I was familiar with, like India."
When she arrived in India, she was picked up at the airport by her hosts and driven to their flat in downtown Bombay. "The drive alone exposed me to so much inequality," Nes said.
"It was poverty and levels of inequality that were just incredibly visible," Nes said. "I had no clue what to do about it, but to be personally exposed to it, rather than reading about it in a book or talking about it in a class, was so compelling."
When the trip ended, Nes returned to Fort Wayne and enrolled at IPFW, earning an undergraduate degree in sociology. "Sociology was my first professional love," she said. "It gave me a lens through which I could make sense of what I had seen and make some sense of privilege and power and oppression."
Then came stints teaching introductory sociology classes and working for the Department of Child Services as an investigator in child-maltreatment cases and as an adult probation officer.
Nes turned to social work in her late 20s, earning her master's in social work at IUPUI in 1986.
Nes said she turned to social work because it offered the best opportunity to help make a difference in someone's life, providing a theoretical framework, like sociology, and a skill set to actually work with people.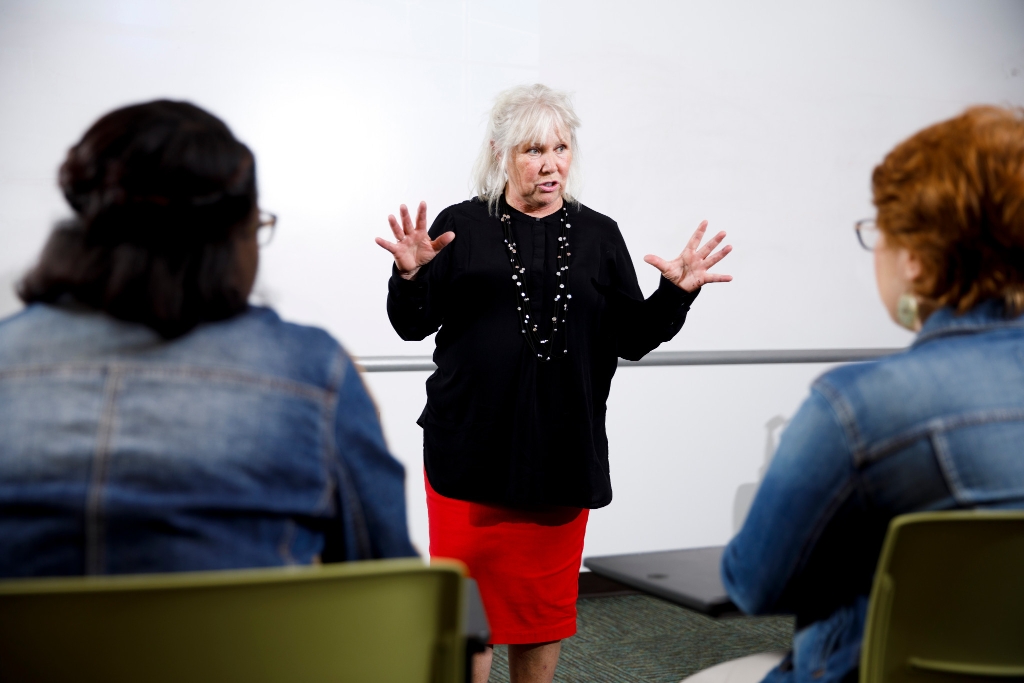 When the full-time position of MSW program coordinator was created from a part-time role in 2012, Nes jumped at the chance. Under her leadership, the master's program has become firmly anchored in the community. And the social work program at IU Fort Wayne will expand this fall, when a Bachelor of Social Work degree is launched.
"We are now able to generate a number of additional professionals in northeastern Indiana for community mental health, social service and health care agencies," Nes said. "We really serve the community by preparing highly competent master's-level social workers who will eventually work in these agencies, serving people in the region."
As coordinator, Nes teaches and builds professional relationships with social service, mental health and health care agencies where social work students are placed for nearly 1,000 hours of field experiences. Under Nes' leadership, the MSW program in Fort Wayne has built affiliation agreements with close to 85 social service and health care settings in northeast Indiana. She also recruits seasoned MSW practitioners to teach in the program.
The desire to address society's ills, born during her stay in India, continues to infuse her work.
"I really like to encourage students, to get beneath the surface of what they think they see when it comes to families, when it comes to poverty and the variety of struggles families have," Nes said. "Things that meet the eye are not necessarily what they seem to be."
She encourages students to dig down to "look at systemic elements in our society that promote hardship and then consider what we can do to change that," Nes said.
There are multiple levels of practice in any kind of social work, she said.
"We're always working on a micro level with individuals and families and small groups, but we are also working on the macro level for social change," she said. "My experiences influenced me to integrate the micro and macro components.
"Yes, we have to help families to foster human well-being. But we also have to work on a human-rights level, advocating for structural changes to promote social justice, eliminate oppression and reckon with those social forces that serve to compromise family well-being."